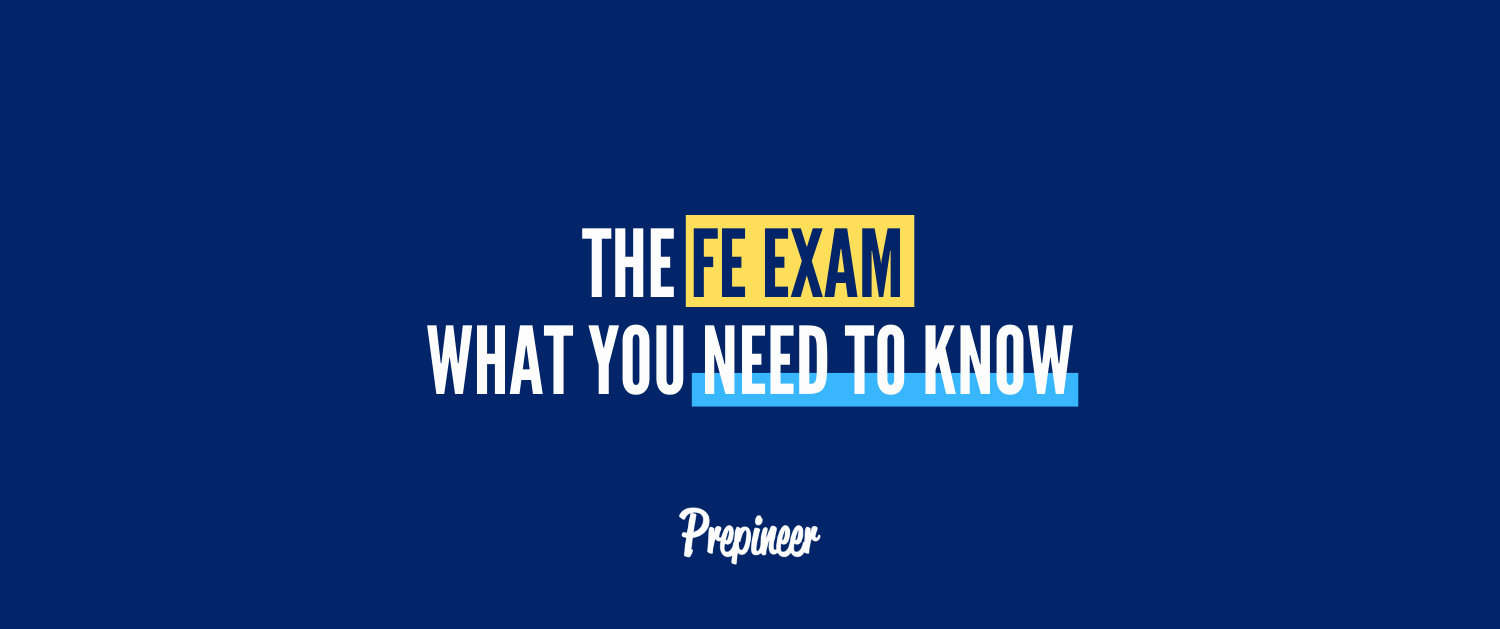 Planning on taking the FE Exam in Mississippi?
Great, this guide will give you all the ins and outs.
From eligibility requirements to finding the best FE Exam program to study with, we have you covered.
Let's get into it.
Taking the FE Exam in Mississippi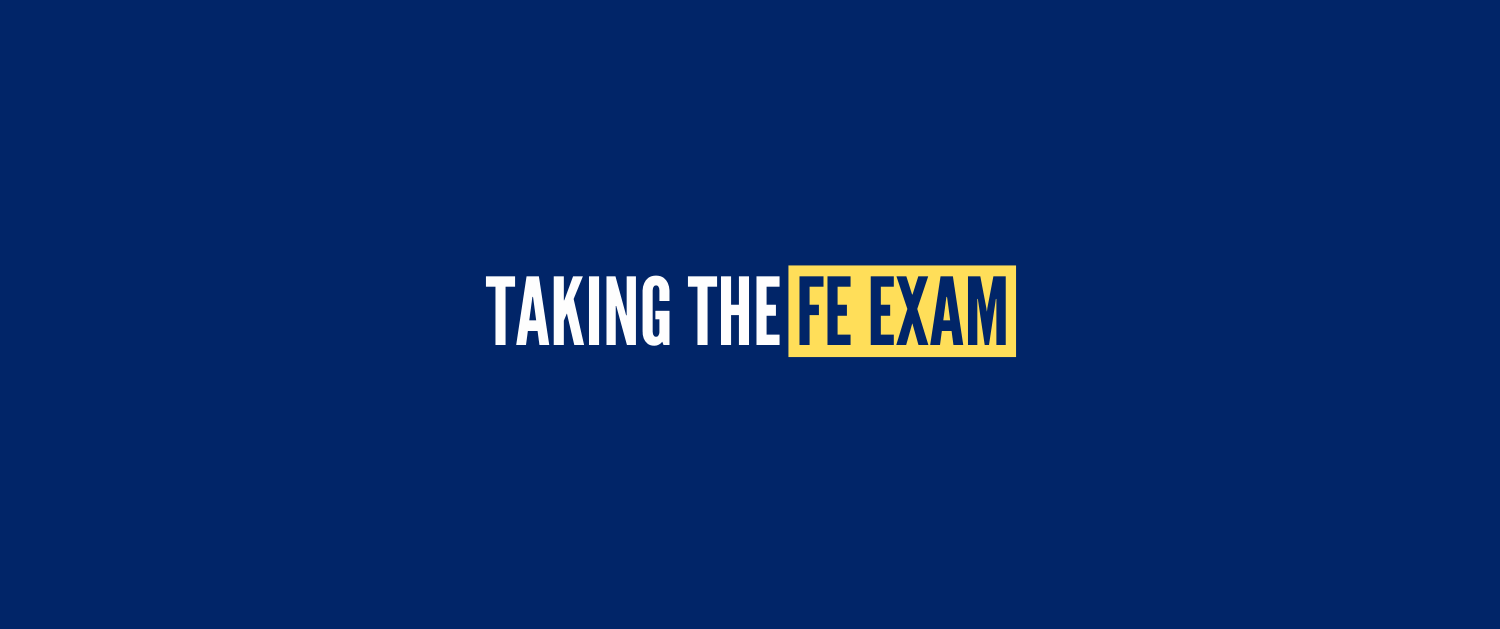 It is the mission of the Mississippi Board of Licensure for Professional Engineers and Surveyors to safeguard life, health, and property, and to promote the public welfare of the people of Mississippi.
Due to the lengthy name, we will refer to the board as the Mississippi Board of Professional Engineers from here on out.
The board fulfills its mission by providing a complete and thorough registration process for Professional Engineers which ensures that each candidate is properly qualified to practice in the state of Mississippi.
All individuals desiring to obtain a Professional Engineer license in Mississippi must pass two NCEES-administered examinations, which are:
NCEES Fundamentals of Engineering (FE Exam)
NCEES Principles and Practice of Engineering Exam (PE Exam)
The FE Exam and PE Exam are standardized tests written and scored by the NCEES and adopted by the Mississippi Board of Professional Engineers as a valid means of qualifying the competence of aspiring engineers.
Once licensed, the board ensures the continued safeguarding of the public by establishing and enforcing laws and statutes which regulate all individuals practicing Professional Engineering within Mississippi.
All current Mississippi Laws and rules regulating the practice of Professional Engineers can be referenced here.
What is the FE Exam?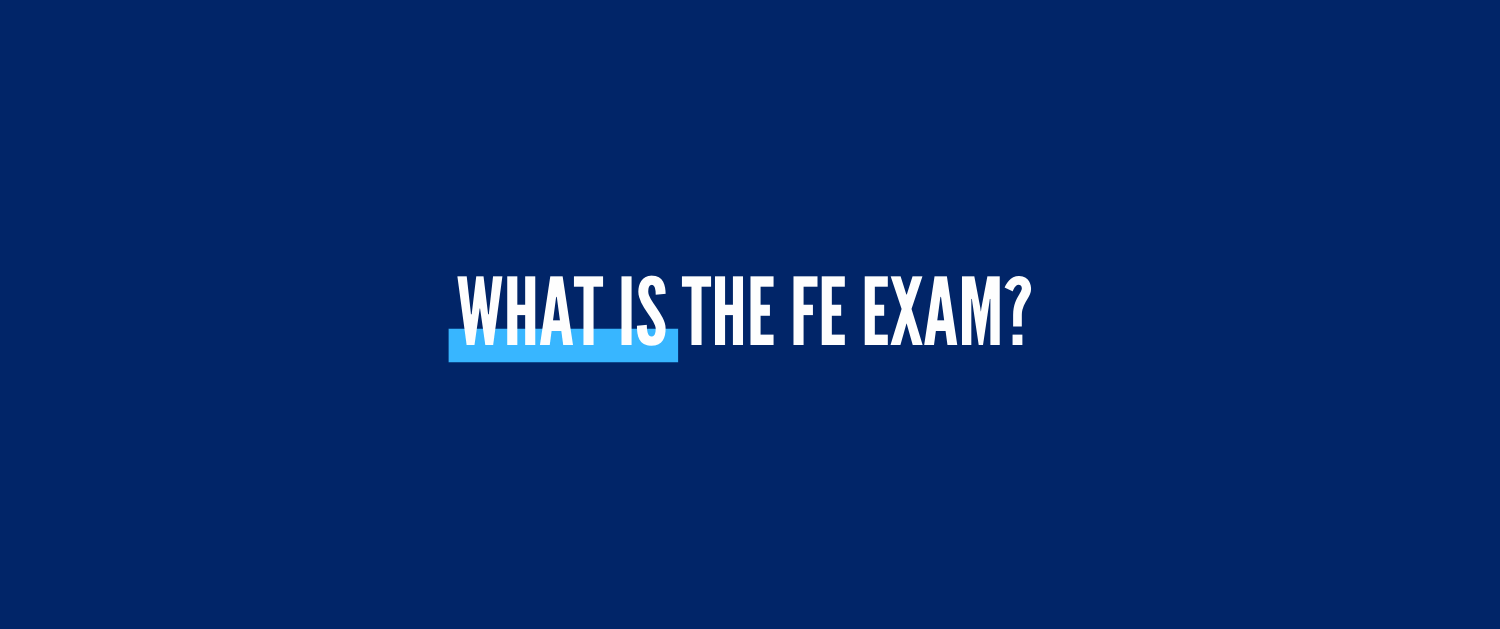 The Fundamentals of Engineering Exam (FE Exam) is one of two exams that an aspiring engineer will take in becoming a licensed Professional Engineer.
This standardized exam is administered and graded by the NCEES (National Council of Examiners for Engineering and Surveying).
The exam itself is 5 hours and 20 minutes long with 110 questions spanning a wide range of foundational engineering concepts.
Each question is developed to confirm the level of competency of the individual in the fundamentals of engineering.
The FE Exam is a computer-based test (CBT) and closed book, though, each examinee is supplied with an NCEES reference handbook containing commonly used formulas and other useful information related to the material that is covered.
The FE Exam has 7 different exam specifications to choose from.
You may also hear the FE Exam referred to as the EIT Exam (Engineer In Training Exam) or the EI Exam (Engineering Intern Exam), all of which are the same exam.
Here's a resource outlining all that you need to know about taking and passing the FE Exam now:
The FE Exam: What is it and why you need to take it now
When can I take the FE exam?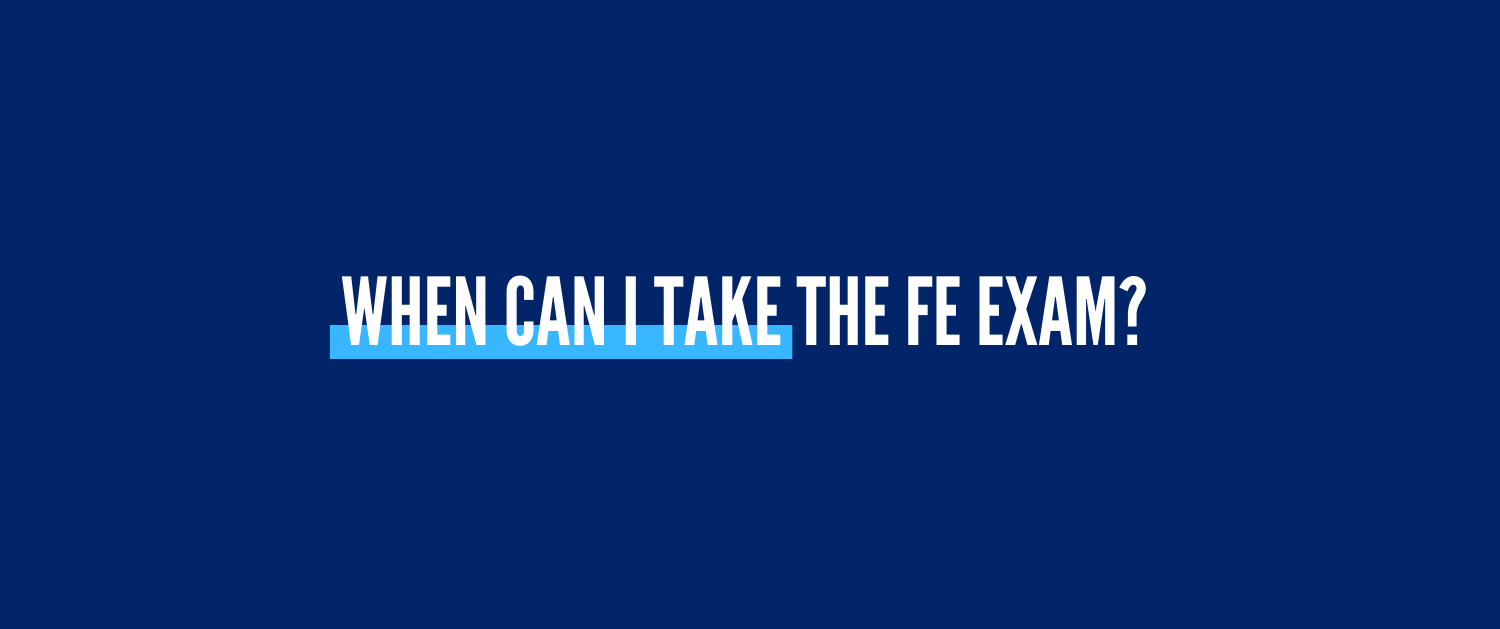 This section is currently being updated to include the most up-to-date information in regards to taking the FE Exam in Mississippi.
The Mississippi Board of Professional Engineers outlines a number of paths to gaining eligibility to sit for the FE Exam in Mississippi.
Generally, if you are:
Currently enrolled in an ABET-accredited engineering curriculum (undergraduate or graduate level) at Jackson State University, Mississippi State University, or the University of Mississippi or
Graduated with an ABET accredited BS engineering degree (or an acceptable equivalent) or
Graduated with a BS degree in engineering, engineering technology, or a related science that is not ABET accredited plus a graduate degree in a curriculum that is ABET accredited at the undergraduate level
Then you are eligible to take the FE Exam but must first submit an application to the Mississippi Board of Engineers for approval.
More information in regards to the application requirements and process can be referenced here.
If you are unsure whether or not your program is ABET-accredited, you can perform a program search here:
ABET Accredited Engineering Degree Search
As all paths to eligibility will be unique to Mississippi, you can reference the latest requirements for gaining eligibility for the FE Exam in the State of Mississipi Rules and Regulations Part 901 CHAPTER 11: Examinations found here.
Can I take the FE exam without a degree?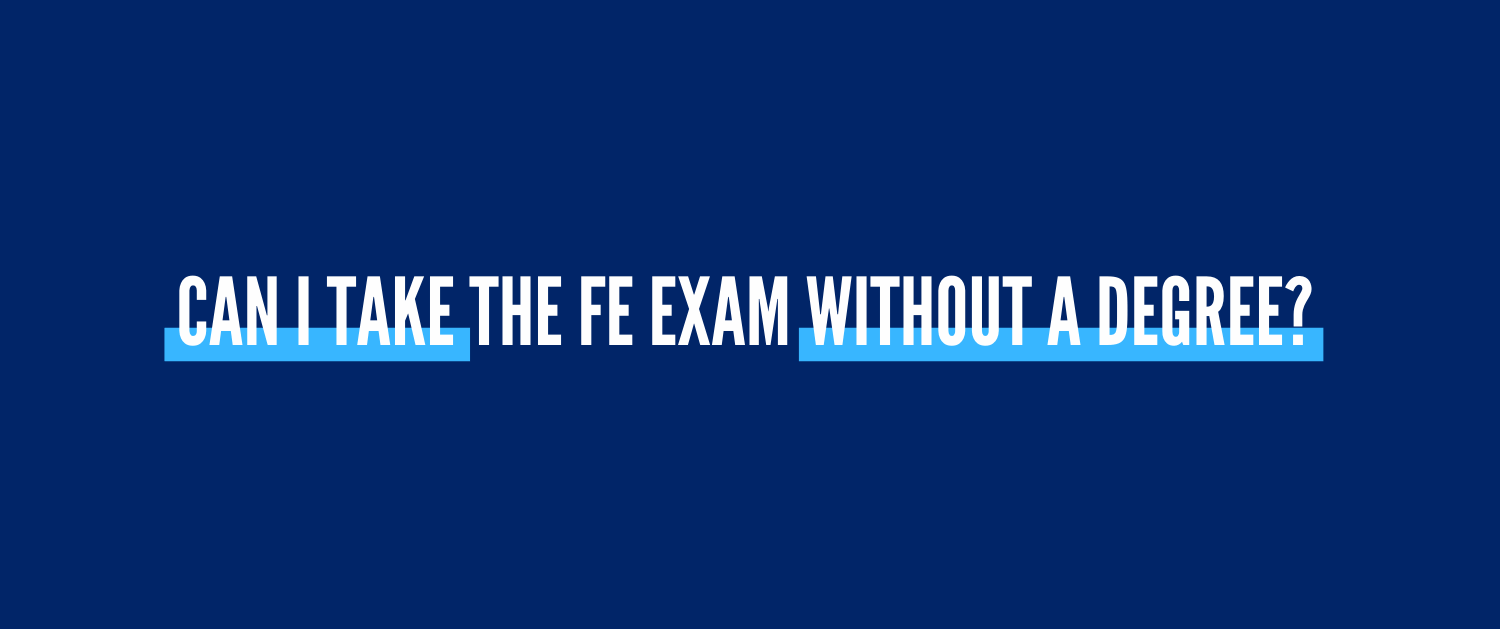 Eligibility requirements are set state by state and typically have a series of eligibility scenarios that include both non-ABET accredited degrees and progressive engineering work experience.
But what if you don't have a degree at all, can you take the FE exam in Mississippi?
As it is currently spelled out within the Mississippi Board of Engineering laws and rules, there does not appear to be a defined path for taking the FE Exam (or becoming a PE) without some type of engineering degree.
Further, it does not appear that there is an opportunity to obtain a waiver of the FE Exam if you are able to offer sufficient evidence of your qualifications in the absence of an engineering degree.
As these requirements are constantly evolving, you can reference the most current rules under Part 901 Chapter 8: Curricula Approved by the Board in the latest Mississippi Rules and Regulations which can be found here.
What months can you take the FE exam?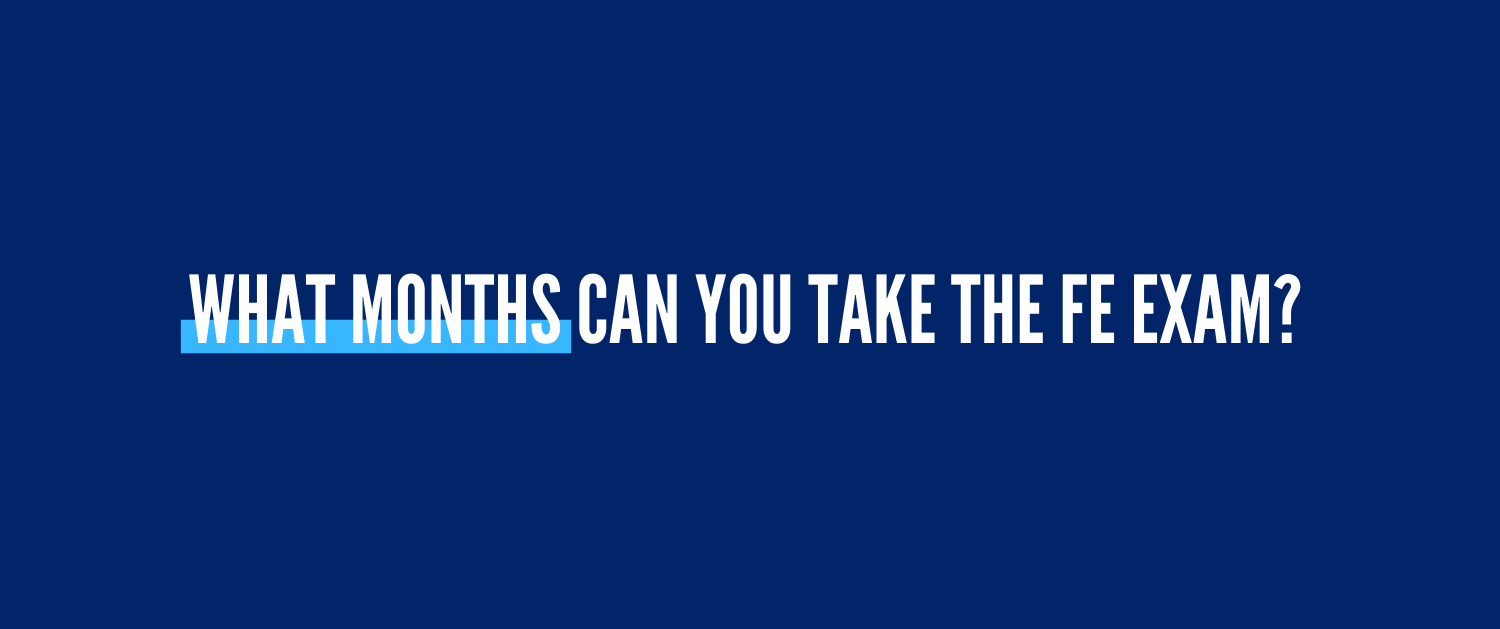 The FE Exam is offered to eligible students year-round in four different testing windows, they are:
January – March
April – June
July – September
October – December
You are allowed to take the FE Exam once per testing window, but not more than 3 times in a 12-month period starting from the date of your first attempt.
Can I take the FE exam online?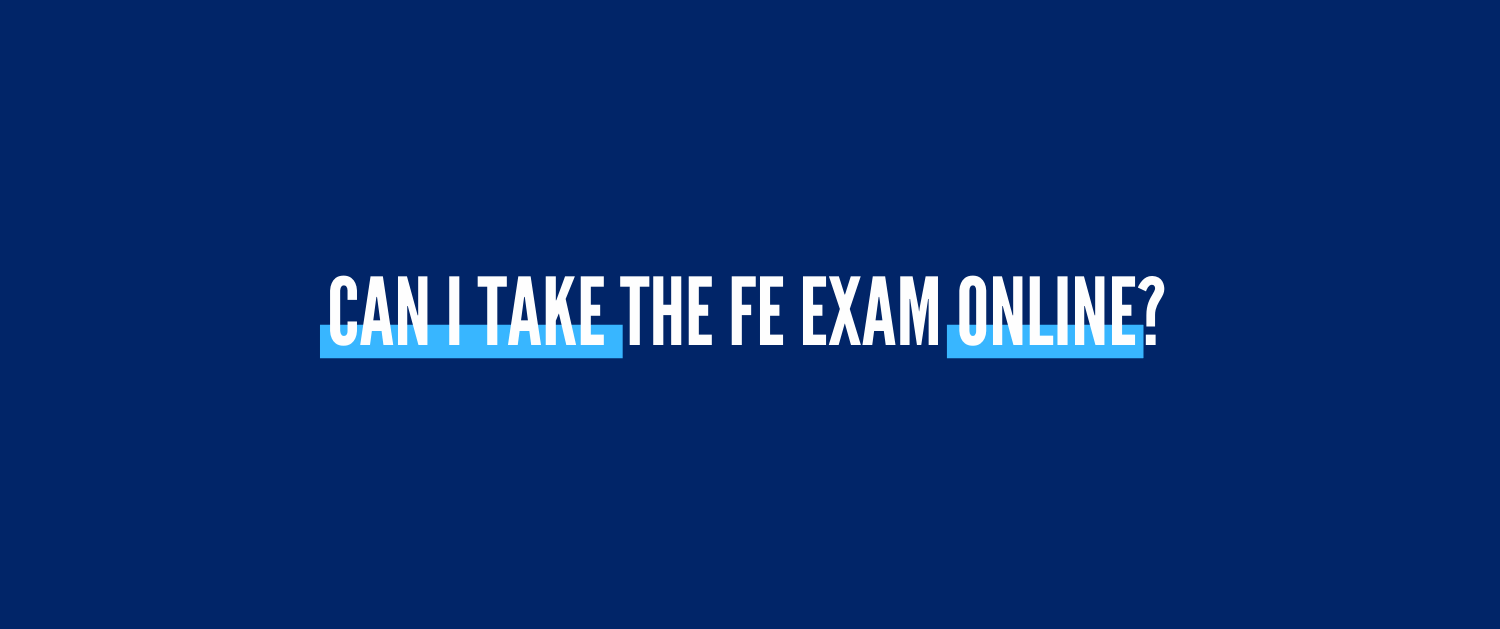 You can not.
The FE Exam will be administered at a local Pearson Vue testing center in your region.
Once you register and are approved by the NCEES to take the exam, you will receive an email giving you the next steps in scheduling your exam appointment.
Through this process, you will be given options for a number of testing centers as well as what dates and times are available at those locations.
You can reference a current list of locations approved by the Mississippi Board of Professional Engineers to take the FE Exam here:
Approved FE Exam locations in Mississippi
It's important to schedule your exam as far in advance as possible for the best scheduling availability.
Each Pearson Vue testing center is limited in capacity, so seats are reserved on a first-come, first-served basis.
Though it's never ideal and highly unlikely that there are open seats, you are able to schedule an appointment with as little as one business day before taking the exam.
What is the passing score for the FE Exam?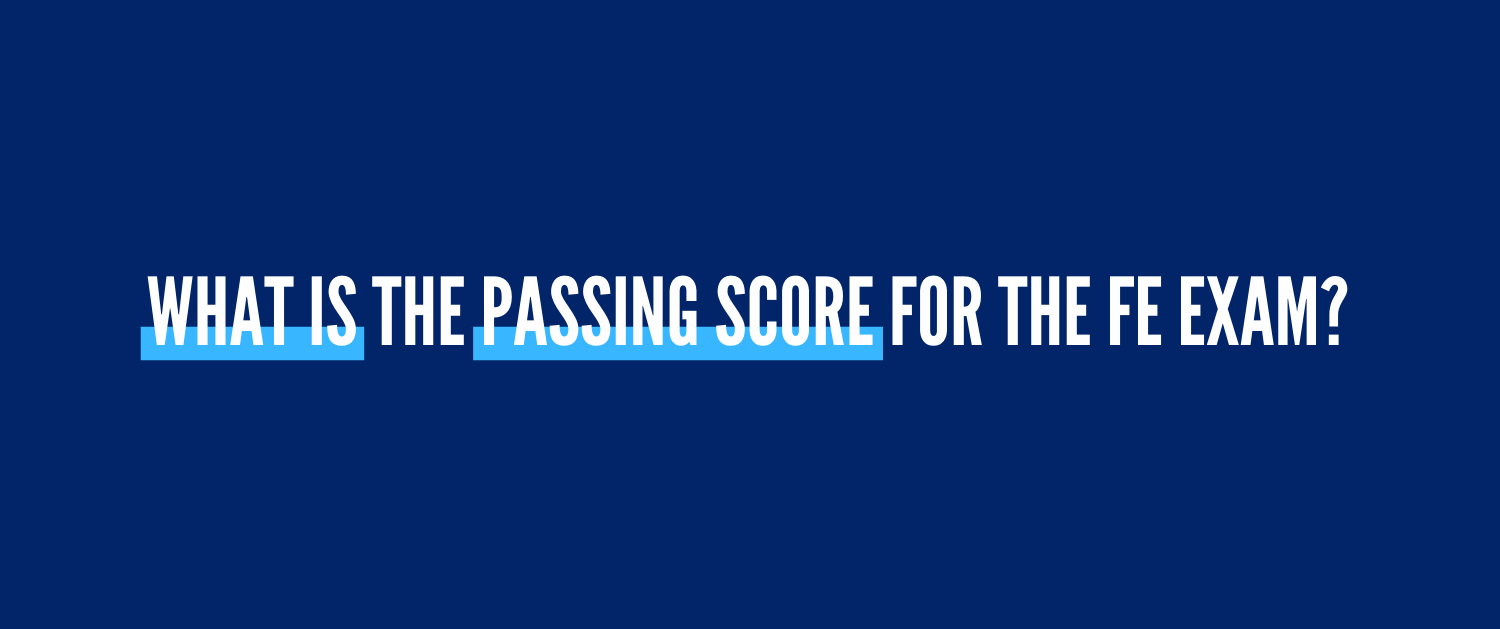 Any individual who is about to take on a major goal in life is going to want to know where the goalpost of success lies.
I get it.
But if you find yourself floating around the interwebs trying to get some clarity on this question, then you are sure of one thing…
Confusion – and oh, a lot of wasted time.
When it comes down to knowing the passing score for the FE Exam in Mississippi, there is only one right answer and it's this –
Nobody knows.
Definitely, a letdown I know, but knowing that this is as much clarity as you will get will allow you to move on to putting in time on something that can actually make an impact come exam day.
We dive deep into this question and add a bit more context around the whole scoring process in this post:
What is the FE Exam passing score?
Knowing how the exam is going to be scored can be a huge advantage and give you confidence in the areas that you can control.
What is the FE Exam pass rate in Mississippi?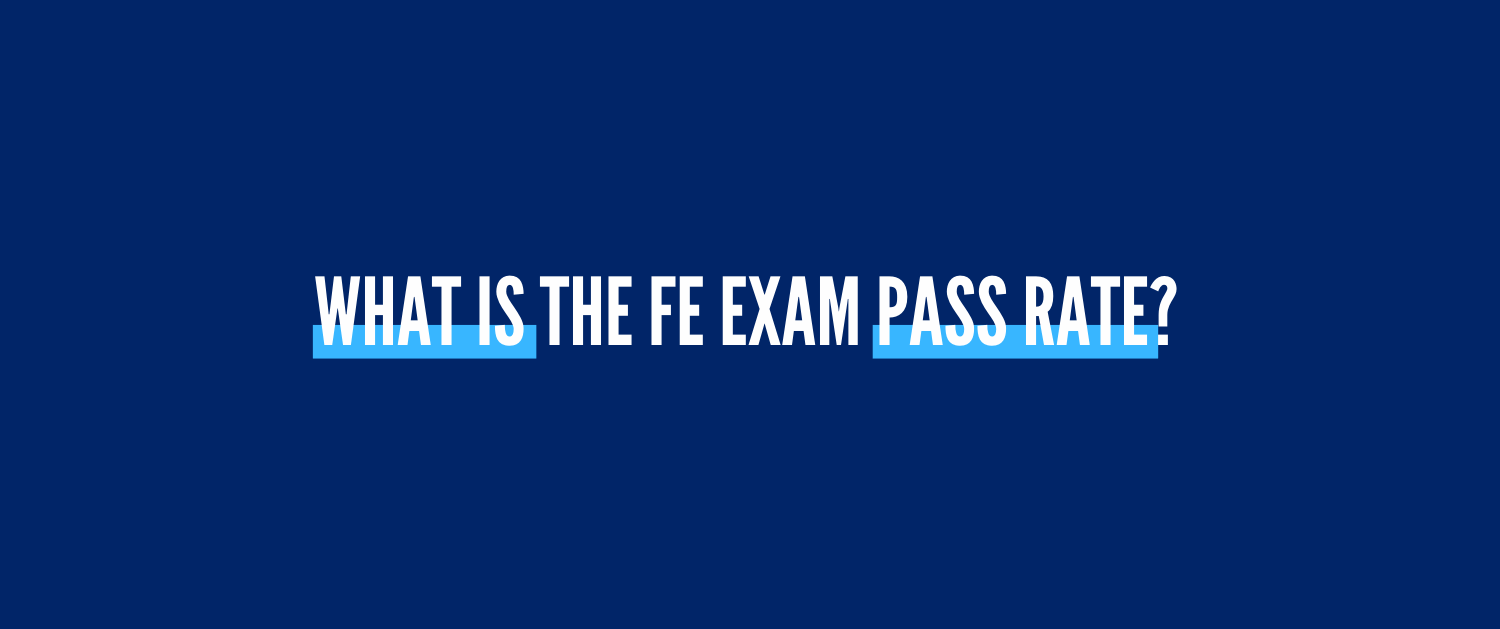 Mississippi does not release individual statistics for how many Mississippins are passing or failing the FE Exam in any given period of time.
However, the NCEES keeps a tally of these statistics for a single testing period for the population as a whole.
Currently, the FE Exam pass rate ranges from 35% to 83% depending on the exam discipline taken.
This is a huge range, and honestly, can't really be relied on for a number of reasons.
These statistics account only for:
Those who took the FE exam for the first time.
Those who attended an EAC/ABET-accredited engineering program.
Those who took the FE exam within 12 months of graduation.
I can tell you this much –
Of 100 students that come into our program at Prepineer, 95% fall outside one (or more) of these criteria.
The moral of the story, these stats reflect a population of individuals who meet the ideal testing characteristics of a candidate, not the mean characteristics as a whole.
Use them with a grain of salt.
How do I create an FE Exam schedule?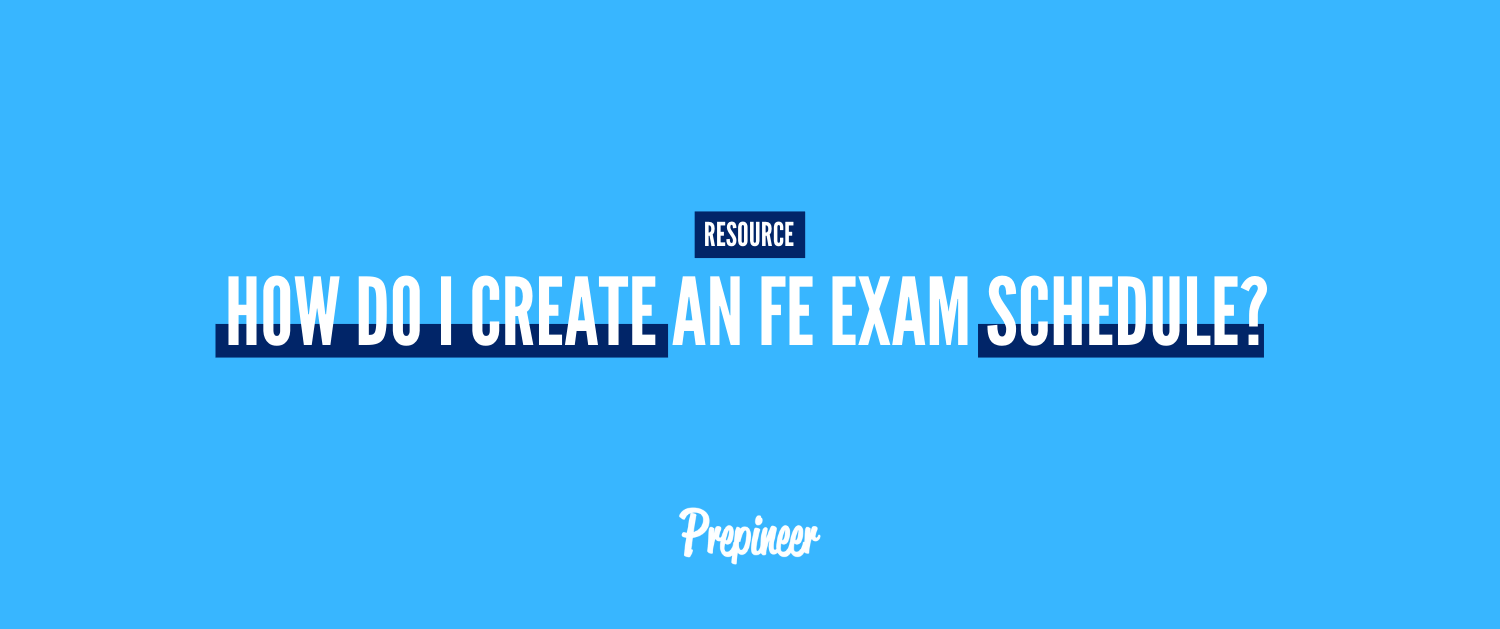 Getting your FE Exam study plan dialed in from the start is of the utmost importance in ensuring that you see this journey through.
But let's be real.
We are on record for being horrible estimators of our time.
But it's not any one of us individually, those big shot estimators who are supposedly "educated" in the realm of scheduling fall right there beside us in falling short.
Think about all those highly funded construction projects that go far past the scheduled finish date.
So with that, how can I best guide you in developing your study plan for your upcoming FE Exam in Mississippi?
We have spent a lot of time developing resources in the realm of FE Exam scheduling, here are a few to start with:
How many hours should I study for the FE Exam?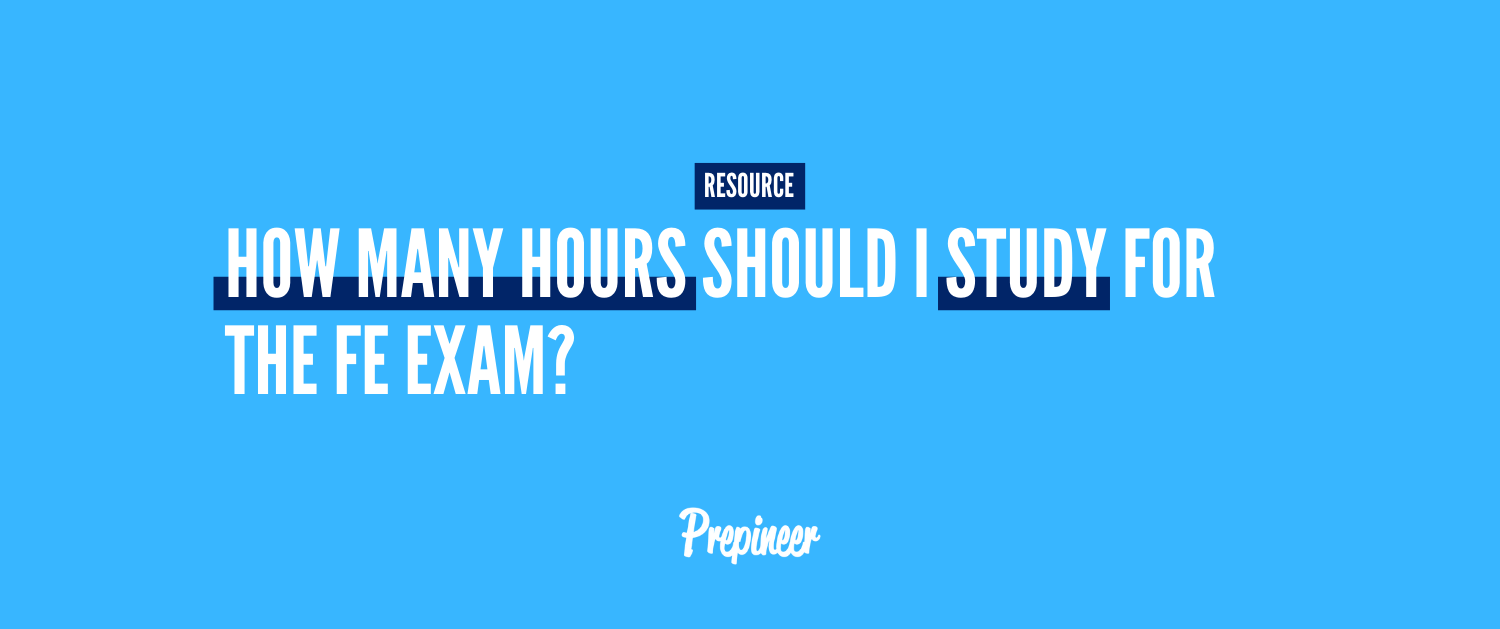 Determining how many hours a student should be putting in each day is one of the hardest things to do for a coach.
However, after over a decade of helping engineers just like you prepare for and pass the FE Exam, I can give you a general guideline as a starting point.
So whether you are taking the FE Exam in Mississippi or Georgia, start with this.
Over the years, we have seen students spend somewhere between 150-350 hours preparing for the FE Exam.
The lower end of this spectrum is typically those that are recent graduates or within a few years of graduation.
The upper end is typically those that graduated 20+ years ago and haven't picked up a book in just as long.
Wherever the student feels they will fall, at Prepineer, we encourage them to spread this time over a period of at least 90 days – but prefer to see them give themselves closer to 110-120 days to be prepared.
This historically has played out to be much more realistic in the context of real-life, day-to-day responsibilities.
To help you go deeper in this area, we developed the ultimate guide in determining how long you should study for the FE Exam.
Down to what it all looks like from a daily, hourly effort.
You can access the guide here:
How long should I study for the FE Exam?
In running through this guide, you will have a much better understanding of what the landscape ahead looks like.
It will allow you to reveal many landmines up front so you can put in measures to avoid them.
It will help you understand the real effort and reinforce your confidence that you are doing things right when you do inevitably hit those unforeseen obstacles.
It's the best you can do when it comes to determining how many hours you should study for the FE Exam.
Where is the best place for FE Exam practice?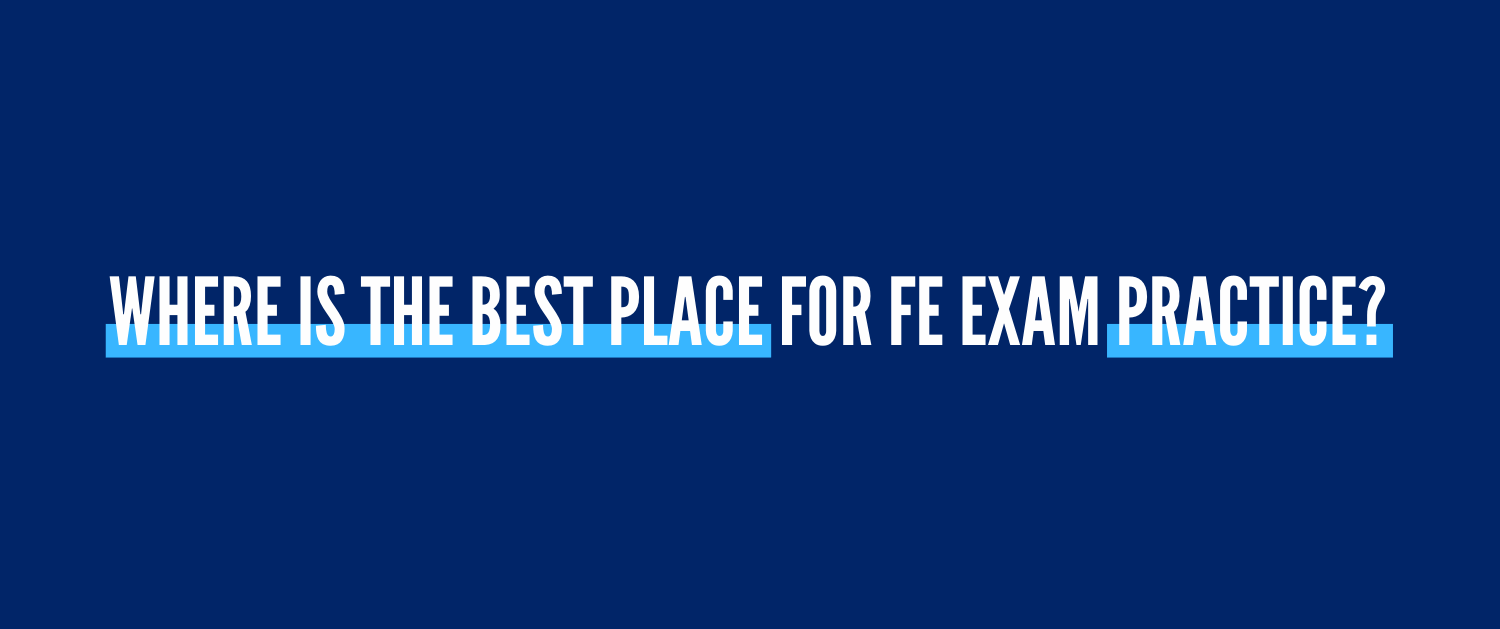 As you learn more about the FE Exam in Mississippi, you will realize just how much needs to get done and how important preparing for it the right way is.
I am confident in saying that you can get this done…
But truth is, most won't pursue the FE Exam because they will tell themselves that they can't, for one reason or another.
At Prepineer, we have put together a proven system of coaching and curriculum that has helped even the most challenged individuals pass the FE Exam in Mississippi.
Learn more about how Prepineer is the best way to study for the FE Exam and get started for free.
In Prepineer you will:
Get a real coach who knows how to get you to the finish line, despite how impossible you may think it is.
A custom study plan that breaks down exactly where you should be spending your efforts.
Proven curriculum that has helped even the most challenged find success.
Use Prepineer for 7 days free, with no obligations.
How much is the FE Exam in Mississippi?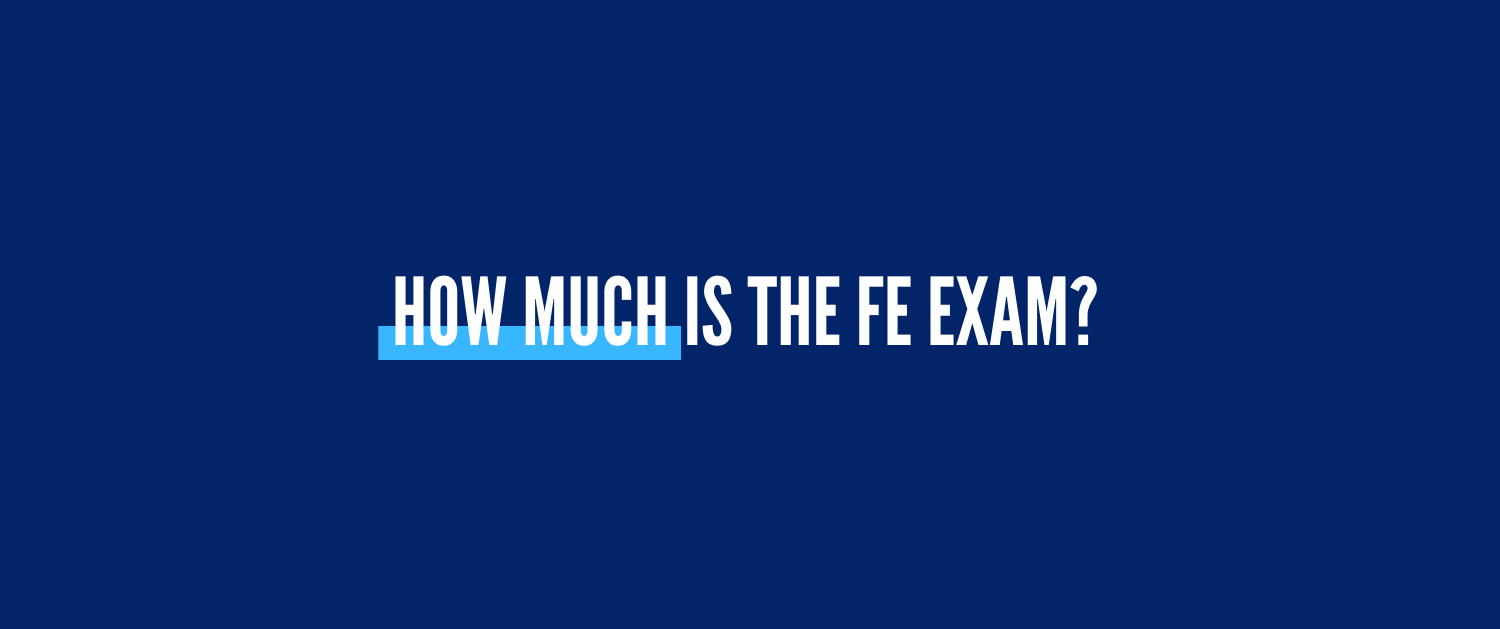 Some state licensing boards require that examinees file a separate application and pay an additional application fee as part of their approval process in order to qualify to take the FE.
Mississipi is one of the states that do require an application be approved prior to taking the FE Exam.
The current application cost is $25.
Once you are approved, you will then register directly through the NCEES to take the FE Exam.
The current cost to take the FE Exam is $175 and can be paid directly to the NCEES at the time of registering.
The whole registration process can be started through your myNCEES account here.
What are the FE Exam Requirements?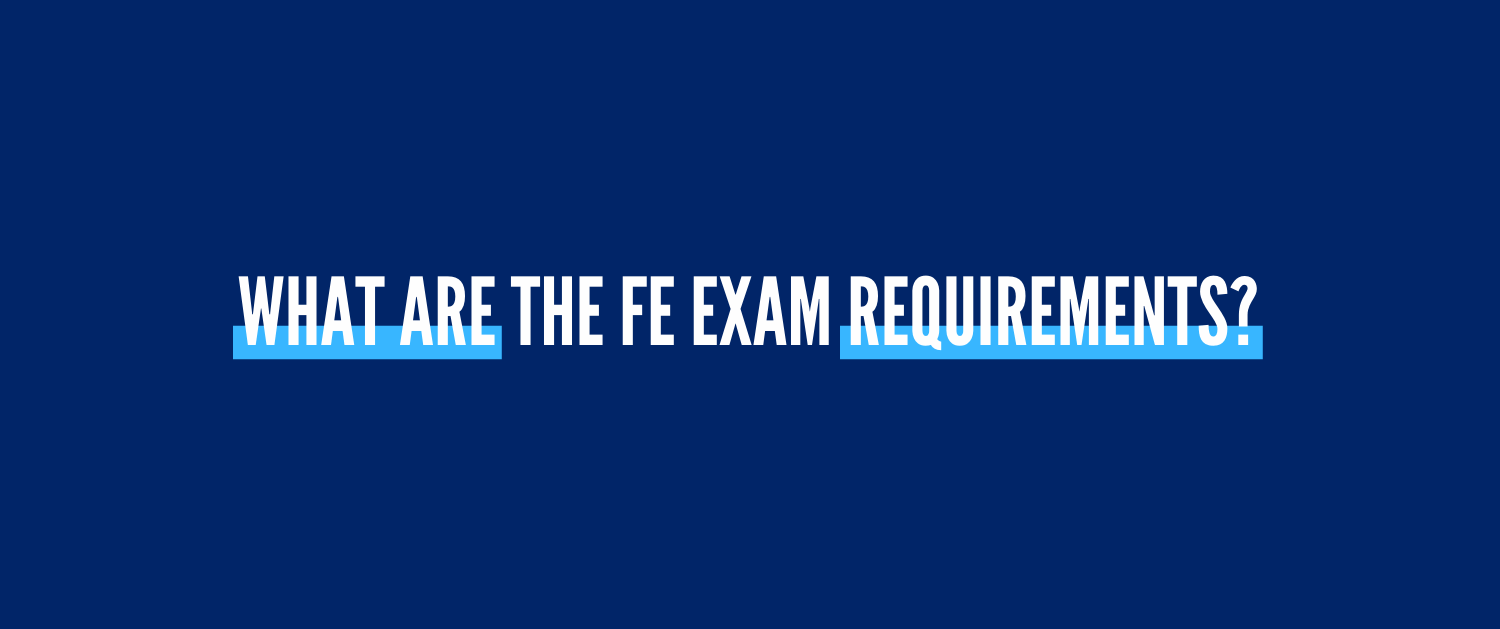 As mentioned, eligibility is not set uniformly across the board by the NCEES, but rather, by each state's engineering board.
With this, the eligibility requirements to sit for the exam in Maryland may differ from when one can sit for the exam in Washington.
As outlined in the previous sections, the ABET-accredited degrees are the creme de la creme when it comes to fulfilling Mississippi's educational requirements, but it's not the only route.
What if you don't have an ABET-accredited degree?
Or your degree is from a university outside the states?
Is there any way that you can still fulfill the requirements to take the FE Exam?
The short answer is Likely!
We have added a bit of insight on this front in previous sections and will continue to update this section as we make our way through the latest Mississippi Board Laws and Rules as it pertains to the FE Exam.
And with that said, instead of sifting through all the current laws and rules, I suggest you give a call directly to the Mississippi Board of Professional Engineers and they will give you the most direct route to understanding the next step for you.
Who should I contact if I have more questions about the FE Exam in Mississippi?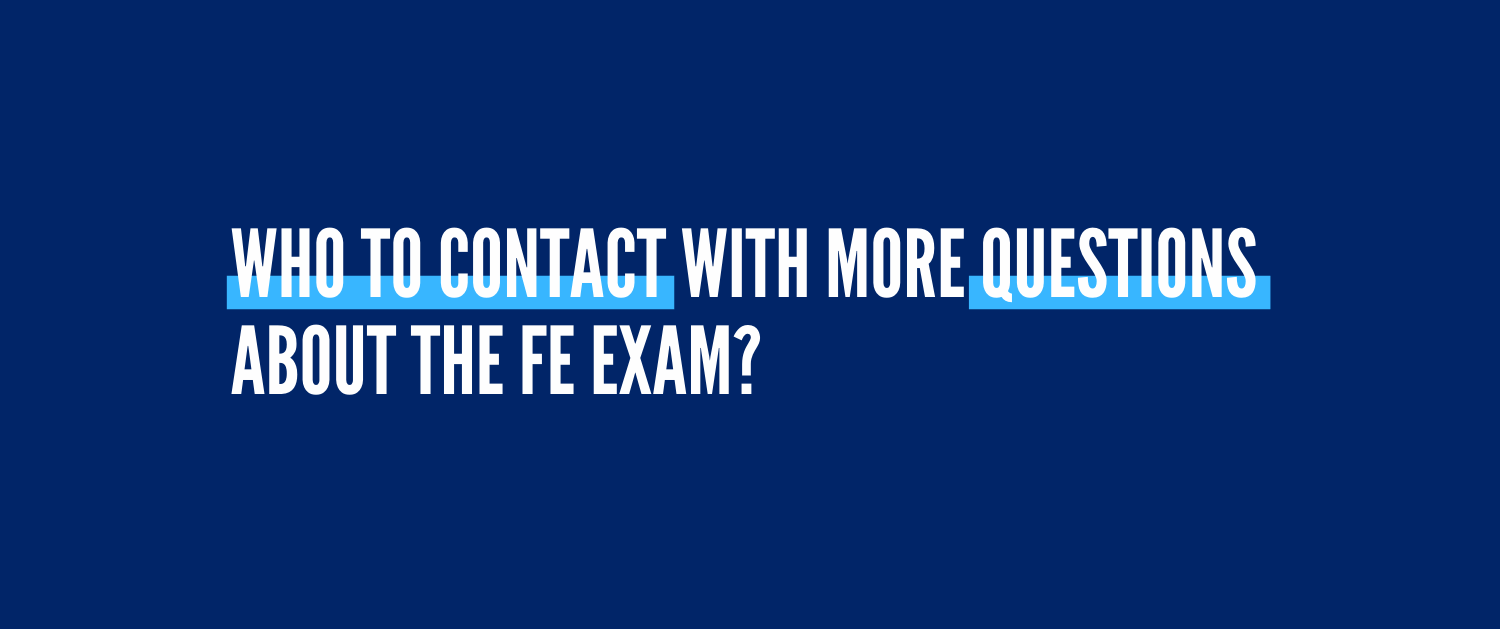 It has been said a number of times, but it's worth mentioning again.
Eligibility requirements are constantly in flux, and what is mentioned in this resource may not answer all of your questions.
If this is the case, the Mississippi Board of Professional Engineers can provide you with the latest details concerning the FE Exam in Mississippi.
They can be contacted at:
Final Thoughts on taking the FE Exam in Mississippi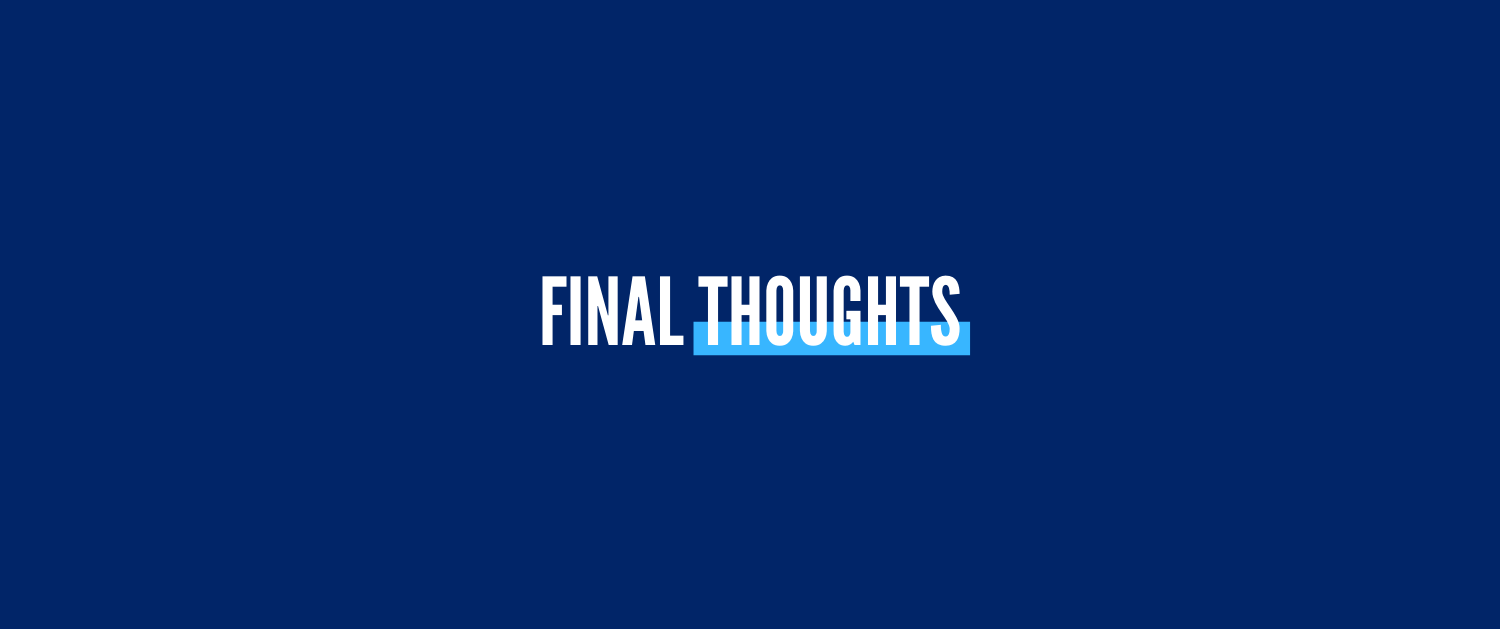 I hope that this resource has brought you clarity on taking the FE Exam in Mississippi.
But I know, just as many answers I have given, there may have been just as many new questions about how you can get it done.
But passing the FE Exam shouldn't be a mystery.
Sadly though, many will doubt that they can get it done, and in turn, give up on themselves and their careers.
I don't want that to be you.
If I offered to show you a system that has worked for thousands in your same shoes pass the FE, would you take it? Click here to start your trial and learn the exact framework that will help you pass the FE Exam in Mississippi.