Main Content
Is Prepineer
right for me?
Prepineer is extraordinary, we've helped even the most challenged engineers get past the FE Exam…but it isn't right for everyone. Get answers to the most frequently asked questions so you can make the best decision for you.
"I faced an uphill battle, but Prepineer believed so much that I could succeed that I felt failure wasn't an option anymore. I owe my success all to them."
Olivier Brouard, PE | Team Manager at Skidmore, Owings & Merrill
YOUR QUESTIONS ANSWERED
Select from these categories to
quickly find the answers

you need.
Prepineer Overview
Quick answers to the most common questions.
Who It's Perfect For
Find out if Prepineer is right for you and your current life.
Cost
The cost and our 100% satisfaction guarantee.
Last Little Details
Clear answers to help you make the best choice.
Prepineer Overview
Prepineer is an all-in-one online FE Exam review program built from the trenches alongside thousands of honest, hard working engineers just looking for a way to study for and pass the FE Exam while maintaining the real lives they live.
Whether you are just now graduating from the university or are years removed having attempted and failed multiple times, Prepineer is built to take you from where you are today to where you need to be come exam day. Prepineer will help you:
Clarify your path forward
Define your Strengths and Weaknesses
Focus you in on the impact subjects
Keep you accountable to your goals
Leverage strategies to get the most out of the time you have
Reach levels of understanding that are retained
Navigate your unique situation with confidence
Get you prepared in a way that's 100% aligned your life
Speed up your proficiency with Calculator Hacks
Establish and sustain real momentum
Navigate the obstacles, both mentally and physically, that come with FE Exam prep
Know where you stand, at all times
Have a coach by your side who won't give up even when you want to
Taking a step out on your own to prepare for the FE Exam requires boldness, intrinsic motivation and the ability to execute using the right strategies.
Without a roadmap or guidance, the process can be overwhelming. Prepineer can fast-track your learning and save you years of expensive trial and error. Prepineer is intensive and challenging...there are no silver bullets, simple formulas or guaranteed results.
We get it, a lot of students struggle with just knowing where they need to or how to start their studies...not you, here's why:
As students, the last thing we want to do is to stress over what topics we should be focusing on or in what order we should be studying them. We all have our unique capabilities, we don't want to pigeonholed in to a general study plan that won't focus on the topics that won't make the most impact, and we certainly don't want to waste time guessing whether or not we are on the right track.
Prepineer was built to streamline and eliminate any struggle with determining how you should get started and leave you confident knowing you have a plan that is dialed in precisely to your needs.
When you first sign in to Prepinner, our proprietary algorithm will take you through a process of setting up a course of study that is in depth and in line with the current exam specifications.
But we don't stop there.
We know that your experience is unique and that no algorithm will be able to determine exactly what or how you want to study...so each student who comes in to Prepineer is married up with a personal coach who takes them through a process of defining their strengths and weaknesses, and ultimately, sets you up with a custom study plan that is line with exactly where you are today and developed to get you where you need to be come exam day.
We are proud of our commitment to personalizing the experience of every student that comes through our program...you are going to love the sense of clarity and vision that it brings to your journey.
This program has been running strong since 2010. We're often imitated, but never duplicated.
Prepineer is designed around the success of our students. It's action-oriented, purpose-driven and transformative. We deeply care about you - our students - and that's what drives how we do things each and every day.
We're constantly updating and improving every aspect of the program and getting in to the trenches with our students pushing them forward towards their success.
Here's what some students have shared about how the Prepineer experience is different.
I used PPI but I didn't feel they really helped...they just read the material from the powerpoint without any explanation of the material. I still found myself going to YouTube to go see video reviews. Prepineer is where it's at, it is the best FE review I have seen yet. - McGregor J Sylvain
I truly appreciate the lengths you are going to ensure everyone's belief that this test is passable. - Karo Kmbikyan
I never in a million years thought I could pass the exam since it has been YEARS since I graduated! Your program gave me the confidence I needed to succeed and I will tell all my friends about Prepineer! Thank You SO Much for changing my Life!! :-) :-) :-) - Chris Lopez
My success on the exam was due to nothing other than the grace of God, and your program, Prepineer. The program was phenomenal, and I know you and Daniel are going to continue to make it better and better. - Jared Brown
Read more Prepineer student stories here.
Everything is online - no travel required.
You have full access to the program and are able to go through the materials on your own schedule and at your own convenience.
Yes, this is not a "drip by the week" program.
The moment you create an account, you will have instance access to 157 concept reviews, 162 problem sets, 266 video reviews and nearly 1,200 practice problems. You will also have access to our vault of cram sessions which includes 60 topical deep dives and over 50 hours of video teaching/practice. You will also have access to our full stack of Calculator Hacks which will train you up on the NCEES approved calculator - this is another 24 training modules and 12 hours of video teaching/training/practice.
That's the curriculum side of things...on top of that, we will begin ramping you up on the coaching component and lining you up with a coach.
From there, don't ever worry about having to adhere to some strict, unrealistic study schedule...work at your own pace, anywhere you want, any time you want.
Yes, even if it's 2:30 AM in the morning.
Everything has been designed to maximize your results and long-term success. We would not have thousands of raving fans and seen so much success if this approach was poorly designed.
It's simple: the more you put in to Prepineer, the more you'll get out of it...that goes for anything you invest time and money in to.
You may find that the first couple weeks are the most intensive and require the most time. This is because you may be a little rusty and need to get back in to the swing of studying (or maybe not?). Nevertheless, the program and tools were built to help you make the most out of where you are today and help you get to where you want to be on your exam day.
Other factors that will affect how much time you'll need for Prepineer are:
How long you've been out of school.
How often you use your engineering studies in your day to day work.
Your overall clarity and internal drive to succeed.
Whether or not you complete all of the material.
Whether or not you choose to participate in the community forums asking and answering questions.
Whether or not you choose to participate in and invest in your our Prepineer coaching relationship.
Make no mistake, becoming as successful as you're meant to be is no walk in the park. There are no "magic pills" or "fast results". This program mirrors the reality of preparing for engineering exams - it's intense, time consuming, demanding and deeply rewarding.
Together, we will get the job done.
We outline the course breakdown, including our core curriculum and additional supplements included here.
But the power of Prepineer doesn't lie in our propriety teaching assets. Yes, we focus on developing the most detailed and intensive curriculum you can find anywhere...but all the information you could ever need to start and successfully prepare for the FE Exam is available for free online, right now...or on your bookshelf at home. As E.O. Wilson once said, "We're drowning in information, but starving for wisdom."
If you're not aware of what you need to know or what you need to do to be successfully prepared for the FE Exam, all the free information in the world won't help.
Prepineer is an experience. It's action-oriented and intense. It's about doing the work, being seen for who you are, leveraging your unique strengths and getting challenged to grow your weaknesses so you are best prepared the day you walk in to that exam.
In our humble opinion, who you'll become as a result of completing our program with a success is priceless.
You're busy, we get it.
Prepineer is fully online based so you can start when you want and stop when you need.
That's why if you're getting married or traveling, you don't have to worry about missing out on any of the content because you get full access anywhere you are at any time you need to it. That's the power of flexibility that we have made a primary focus because we know how hectic life can get.
That means you can never "fall behind" just because you didn't "make a class". You'll learn at your own convenience and the materials will be there for you as long as you are a student in the program.
We've been doing this for a long time, and it still amazes us just how many programs are not up to date with the current specifications published through the NCEES.
There have been a ton of changes in the last few years, these changes are no secret...they are highly promoted and out there.
Not adapting is just lazy, and again, manifests itself when one is focused on business first rather than student first.
It just can't be this way.
When you walk in to Prepineer, you can be assured that you have a curriculum of study that is structured and distributed 100% in line with the latest NCEES Standards and specifications.
You should not be studying material that you don't need to be...but it's sad to say that many have found that this is the case.
Until they meet Prepineer.
How you prepare is everything.
There is power in unity.
Power in community.
Inside of Prepineer, you get to see (and experience) this first hand.
Prepineer was built around the communal aspect of helping one another succeed, we rally all those who are preparing for the FE Exam at the exact same time that you are so that you don't feel as if you are going at it alone.
More than that though, through our dedicated engineering community, you will find increased engagement through a unique learning environment and experience.
The Prepineer community will help you integrate in to the program by promoting interdisciplinary learning, increase the depth of your learning through the application of collective knowledge and ensure you are connected, encouraged, and supported by those in your same exact shoes...not to mention, the team of mentors here at Prepineer.
Whether you are fresh out of college or have taken the exam multiple times, we have helped those in your exact same shoes. You can read more stories from Prepineer students here.
If you want to learn more about the various features, see here, or maybe you need more information on the actual curriculum, see here.
Who It's Perfect For
Prepineer has always been a student first platform, developing and deploying strategies that may seem outside the box to ensure the greatest chances of success for even our most challenged students.
Whether this is your first attempt at the exam or you have failed multiple times, know that means nothing...how you move forward is what will determine your future.
Prepineer is committed to building the best learning experience inside and out, making Prepineer the best place for "real-life" FE Exam prep that fits in to...ahem, "real-life".
We have built this program from the trenches with each and every student that has come through it.
We've built it alongside the hard-working, up-late, chauffering-the-kids-around, trying-to-keep-it-all-together kind of students.
We've built it alongside the busy, just pursuing a better life kind of students.
We've built it alongside the grinder, the hard work pays off kind of students.
This is Prepineer at its core.
The experience is designed to help you start, prepare for, and execute more effectively on your FE Exam. More effectively means with more confidence, more vigor, more clarity and more speed.
Look. No program works unless you work.
If you're expecting Prepineer, or anything else, to magically solve your problems or make you a Professional Engineer over night, please do not sign-up.
This is not some "red pill – blue pill" type program.
Plus, we actually care that you are continuing to engage and make progress through the program.
You can't get results by osmosis...you must do the work.
We put a tremendous amount of time and energy into developing Prepineer - you need to match that energy. We have a zero tolerance policy for tire kickers or people with outrageous expectations.
Success using this program requires that you take consistent, focused action.
That's why we dedicate so much time up front assessing your strengths and weaknesses, marrying you up with a coach that is right for you, and creating a detailed custom study plan.
We want to get you off to a focused start and see you continue on that path all the way through your studies.
The bottom line is that you can't expect Prepineer to magically work for you. You need to do the work. If you're looking for an easy way to get your professional registration, this is not the program for you.
Absolutely! Prepineer has put together not only a curriculum of study, but a coaching program that aims to help you in these critical areas of exam preparation.
We know the emotions that go in to preparing for these exams. The last thing we want is for you to put off doing something you deep down in your heart know you can do, so we made sure to put focus on developing a program that went far beyond words written on a page...a program to support you in whatever areas you need to ensure you are successful moving forward.
Our coaching program is best in business, designed to help you master your mind, the content, and your ability to execute on the day of your exam.
Inability to perform at a high level in any of these three areas is a sure way to sabotage any efforts put towards your prep.
Well…we can't create more hours in the day, though, we would love to do that!
None of us have "free time" anymore, that's just a fact of life. When we are studying for these exams, we need to have the ability and flexibility to pick up and study on the run and whenever we have a spare moment, rather than haphazardly relying on a strict schedule that may or may not work for us in the long run.
We've developed a "grab and go" program that you can pick up whenever you have time to jump in to studying.
Before Prepineer, this was an unrealistic approach to studying because we were dealing with books and live in class courses.
We make that a thing of the past.
No more wasted time unpacking our books, opening them up and figuring out where we left off, only to begin our studies 15 minutes later…that routine just hinders progress. If you have a 15 minute break at work or while waiting to pick up your kids, then studying this way is out of the picture.
But if you have 15 minutes and access to a computer, iPhone, iPad, or any other device, then Prepineer has you taken care of.
Taking advantage of the micro opportunities we have to study a topic or run through a few practice problems…that's how we try to create "free time" for you.
Taking on becoming a Professional Engineer may seem unrealistic and the obstacles may seem insurmountable.
However, the problem with seeing something as impossible is that people often confuse it with simply being difficult.
Prepineer has worked with individuals who have been 30+ years out of college only to help them set up and be successful on these exams.
It's not that becoming a registered engineer is impossible...it's that you don't think it's possible for you.
We cannot and do not guarantee any specific results, but we can tell you this…no matter how long you've been out of school…
It is possible.
If you want to join Prepineer, do it now.
Think about it...there's never a time in life when you're ever truly feel "ready" to do anything. You will always be busy and you will always doubt your "readiness."
I am preaching to myself as I type this response out...I fall victim to the same train of thinking.
If you wait for all the conditions to be perfect, you'll always be waiting. Before you know it, years will have gone by and you wouldn't have taken a single step to making it happen.
Time goes by quickly when you're waiting for the perfect moment.
Most Definitely - we have served students in over 150 countries around the world.
The FE Exam has uniform specifications and proficiency milestones regardless of where you are taking the exam.
What students study here in the US will be the same as a student would study outside - the engineering principles you'll learn are universally applicable.
More importantly — the skills, habits and confidence you'll develop from this experience are transformative, transferrable and will benefit you for a lifetime.
We've had many students in their 50's, 60's...and yes, even in their 80's prepare for the FE Exam using Prepineer, but you'll need one thing: desire.
As long as you're hungry to learn, you'll be fine.
Cost
Prepineer currently has three membership plans, of which, most students fall in the middle plan.
Plan one (Starter) is $179/mth, Plan 2 (Reliever) is $279/mth and Plan 3 (Closer) is $979/mth.
In a nutshell, Plan one is a coaching plan, for a student who has all their materials and reviews and just needs someone to come alongside them (a coach) and help them move forward. Plan 2 includes all of that plus all the material, cram sessions (videos), Calculator workshops (videos) , practice problems, private forum, etc. Plan 3 includes all that but the coach is dedicated to just the student.
The traditional prep paths outside of Prepineer, from self-study to live in person courses, cost anywhere from $250 upwards to $2500+, which don't build the experience around the individual student...Prepineer does.
Here are a few words from students who completed Prepineer after attempting other paths:
Had Prepineer been around when I first started attempting the FE Exam, I am confident I would be in a far different spot today, and have saved thousands of dollars and hundreds of hours of studying in the process. - Mario Gutierrez, PE
After I failed the test for the second time, I made excuses about how I didn't have the money or time to take it again - and then I found Prepineer and passed, I can't express my gratitude enough. - Ashley Sullivan, PE
If you are a student looking for an all around program that is actually worth the money you pay and the time you put in to it, Prepineer is it. - Paul Trutner PE
Prepineer is an investment for any individual seriously committed to becoming a licensed Professional Engineer.
It's a commitment of time, energy and money. That's part of why it works.
Here are more Prepineer stories from our past students here.
No. The only option is to invest in the full Prepineer experience.
Prepineer is a single membership program - meaning, one person per membership. If you'd like to do the program along with your workmate, please enroll separately.
Absolutely. Always…simple as that.
Prepineer is committed to building the best learning experience inside and out, making Prepineer the best place for engineers to learn, teach, and create the online learning experience of the future.
Our mission is to help you realize your full potential and make the impact you desire as an engineer. That's why we invite you to participate in Prepineer for up to a full 30 days. If you don't feel we've delivered on our promise within those 30 days, we'll happily refund 100% of your money.
We accept all common credit cards including Visa, Mastercard, Discover and American Express...however, we are not currently set up to receive checks or invoices.
Absolutely, many of our students take advantage of their companies educational reimbursement offerings. You can contact us in our live chat and we will be happy to put something together that you can then submit to your employer.
Last Little Details
There's more free information available to more people on every imaginable subject, including engineering, than ever before in human history.
But if you're not aware of what you need to know and what you don't, all the free information in the world won't help.
It's not about access to a set of hidden videos or secret formulas. It's about doing the work, being seen for who you are and leveraging your unique strengths. Putting yourself in Prepineer means putting yourself in an environment designed to help you unleash your full potential as you prepare for and take the FE Exam.
We all have those nagging voices in the back of our head reminding us of the things we want to do, or were supposed to do...but simply *don't find the time* to actually do.
When it comes to becoming a licensed engineer and taking the FE Exam, this can become a nuisance far past the point of *just something that needs to get done*...it can affect one's progress in their career and overall well being as an individual.
This will frustrate us (which you may be here right now), but despite those frustrations, we don't seem to get any closer to getting 'er done.
At Prepineer, we take intentional action to make this a non-issue, because we understand, we are human too who were once in your same exact shoes.
To counteract our natural tendencies, we must meet force with force, and in the case of preparing for that FE Exam, that's a structure that is put in to place to make sure we are doing what we should be doing when we should be doing it.
We know the importance of staying accountable to ourselves and others as we pursue any major purpose in life.
We also know how powerful it is in helping our students focus and get in and out of our program as fast as they can...successful.
At Prepineer, dialing you in with an accountability team will help you in the following ways:
Helping you stay ultra focused on high-leverage action. Focus is the ultimate struggle for those preparing for the FE Exam. Especially when you know that execution is everything when it comes to deploying our limited resources (ie time and money) in a world full of distractions.
Keeping your mind on committed action, clearing your mind and freeing up your energy so you can focus with confidence on the things that are going to actually improve your performance on exam day.
An accountability team can be the ultimate lifeline for students stuck in overwhelm, isolation and procrastination. Your willpower isn't required for it to work, either, that's powerful.
This is a community learning experience so getting guidance and support is never more than a few minutes away. You'll have a team of professional Mentor Coaches, outstanding support from Team Prepineer and our Prepineer community by your side.
The program is designed by Justin and while he sets out to connect with each and every student, we can't guarantee individual feedback from him.
No. Prepineer is an educational program developed to prepare for an take the Fundamentals of Engineering exam but is not the governing entity which will ultimately grant you what is known as an Engineer In Training certificate.
We are always on live chat, feel free to drop your questions and we will be sure to get you dialed in.
You can also hear straight from past students here.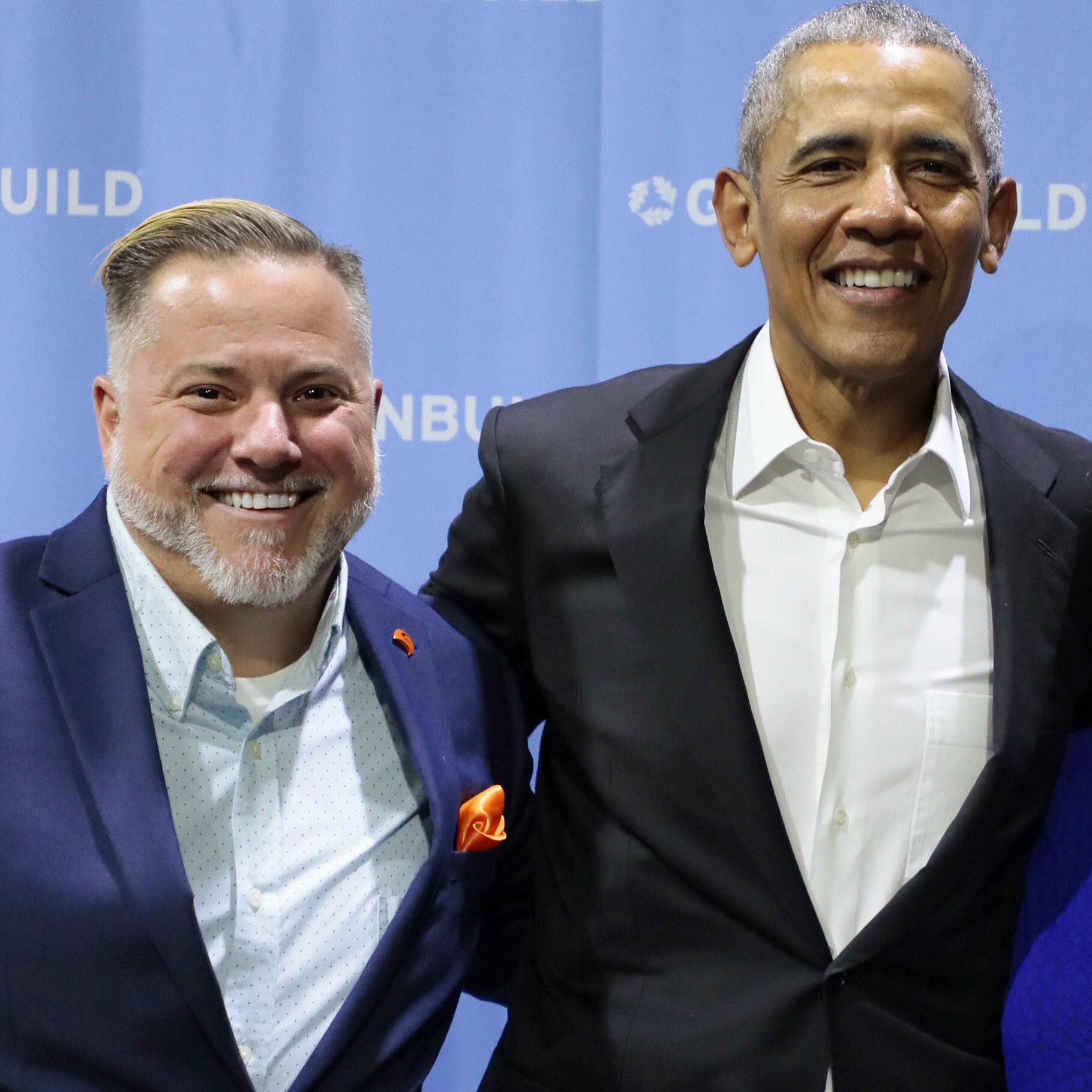 "The FE Exam is massive and intimidating, but if I can give you some advice, start with Prepineer, it will get you to where you need to succeed."
Michael DeVuono, PE | Senior Water Engineer, Arcadis
Preparing for the FE Exam
doesn't have to be hard
Stop thinking about starting your FE Exam prep and get started today.
Prepineer was built from the trenches with students just like you...to help you get it done!
"The FE Exam is massive and intimidating, but if I can give you some advice, start with Prepineer, it will get you to where you need to succeed."
Michael DeVuono, PE | Senior Water Engineer, Arcadis
Preparing for the FE Exam
doesn't have to be hard
Stop thinking about starting your FE Exam prep and get started today.
Prepineer was built from the trenches with students just like you...to help you get it done!