A complete FE Exam prep system
that works.
We've spent over a decade helping engineers just like you pass the FE Exam. Our proven process brings together a comprehensive curriculum and the personalized guidance of a Prepineer Coach to help you reach the next milestone in your personal journey.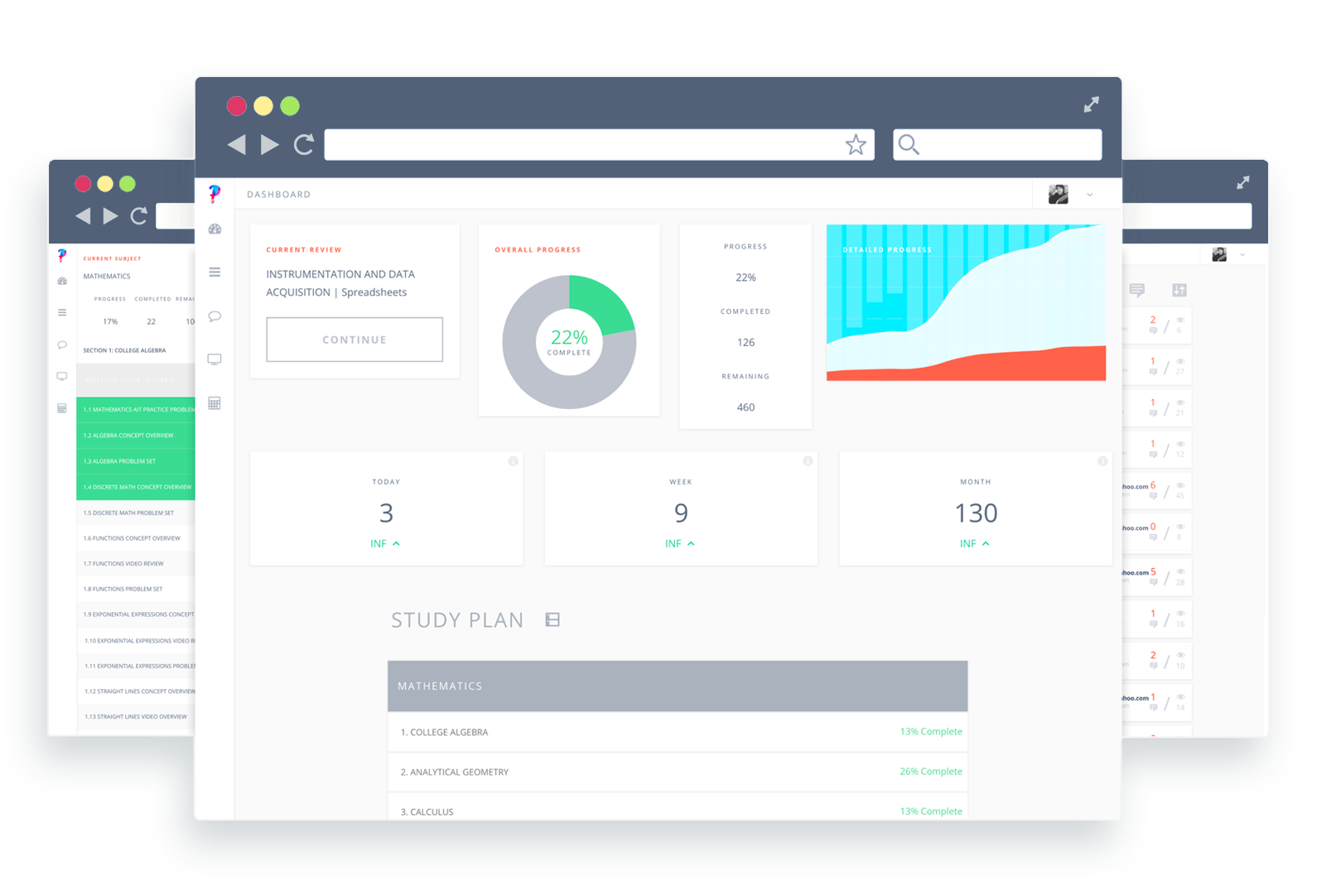 Behind Prepineer
What is
Prepineer?
The market is flooded with online courses, bloated review platforms and personality-driven hype.
But at the end of the day, it's not about a program, it's about what you, the student, actually need to follow through and succeed on the FE Exam.
At Prepineer, we haven't just built a comprehensive FE Exam prep program that educates, we've built a system that stimulates and inspires each student, empowering them to achieve their best, personally and professionally. In our collaborative community, each student is known, and cherished, as an individual on their own journey as an engineer. Consequently every student's situation is explored, reinforced with the right support and potential fulfilled.
Every Story
has a beginning.
Successfully preparing for the FE Exam requires enormous focus, courage and tenacity. Most of all, it requires consistent action and a willingness to lean in to the obstacles that studying present. Whatever your challenges are, wherever your weaknesses sit, we are here to help you crush them.
Mathematics

Exercises: 128

Reviews: 44

Problem Sets: 45

Practice Problems: 238

Video Reviews: 39

5 Hours, 11 minutes and 39 seconds of Video Teaching

Engineering Economics

Exercises: 54

Reviews: 17

Problem Sets: 17

Practice Problems: 90

Video Reviews: 20

2 Hours, 9 minutes and 25 seconds of Video Teaching

Statics

Exercises: 109

Reviews: 15

Problem Sets: 15

Practice Problems: 218

Video Reviews: 79

8 Hours, 49 minutes and 52 seconds of Video Teaching

Dynamics

Exercises: 76

Reviews: 6

Problem Sets: 7

Practice Problems: 153

Video Reviews: 63

6 Hours, 54 minutes and 43 seconds of Video Teaching

Circuits

Exercises: 51

Reviews: 9

Problem Sets: 9

Practice Problems: 102

Video Reviews: 33

3 Hours, 23 minutes and 28 seconds of Video Teaching
It's About You
Our
Approach
We've helped thousands of engineers develop clarity and execute on a plan that works — continuously improving understanding and retention in order to walk in to their exam more confident than ever.
Recommit (To Your) Purpose
Most people get an engineering degree to ensure a better life – to have more money, more stability, more freedom. Unfortunately, most find themselves with the exact opposite. The first step towards achieving true happiness (and success on the FE Exam) is reflecting on why you started pursuing your career in the first place. This will be the fuel to pulling through for yourself.
Define Where You Stand
Let's be real, most of us never open an engineering book once we graduate, and because of this, most of us have no clue where we stand with the fundamentals we will be tested on. In order to reach our goals, every single one of us must be clear on where we are right now so we can focus a plan that will get us to where we need to be come exam day.
Create a Plan That Works (For You)
A successful run follows a well thought out plan that serves not only your day to day studies, but you as an individual. Having a crystal clear blueprint that takes in to account all of life factors allows you to execute confidently with a mind at ease.
Align Your Studies (With You)
No two students are the same so you shouldn't be treated that way. Whether you learn through listening, watching, doing…or through a combination of them all, there is no need to struggle trying to fit a square in to a round hole. Aligning with your personal style of learning will not only be more effective, but much more sustainable.
A Coach Dedicated (To You)
Prepineer pioneered FE Exam coaching over a decade ago, and we know what it takes to help students make a successful run. Every Prepineer Coach goes through extensive training in how we do things, our curriculum, our systems and processes and is able to coach students from any stage, guiding them toward real, lasting results.
Continuous Progress
A complete FE Exam system isn't just "nice to have" – it's essential to your continued progress, and ultimately, your long term success. Once you have all the components in place, studying becomes about the essentials of progress and not worrying about what you should be doing and when you should be doing it.
Work With It, Not Against It
To pass the FE Exam, you have to commit to putting in the right components from the start. Seeing your studies as a system that supports not only your progress, but your resilience in seeing it through is the hallmark of successful exam prep.
Our coaches are focused on
your results
In growth, the rewards become greater – but so do the challenges…and what these challenges look like is different for each individual student. Our coaches focus on adapting our program to your needs so you aren't wasting time on things that won't impact your results.
I needed a lifeline…I knew, no matter what I encountered, I had the team at Prepineer that I could rely on. Knowing and having that feeling, made all the difference.
The Prepineer Essentials
A clear path to a prep
that works.
The heart of our FE Exam program — the Prepineer Essentials — is a step-by-step series of components that cover every part of your successful study run. Each component is designed to solve a distinct obstacle or create a specific result to help your knowledge grow, enabling you to make real progress in your studies and be confident in the results that will come.
Results Focused