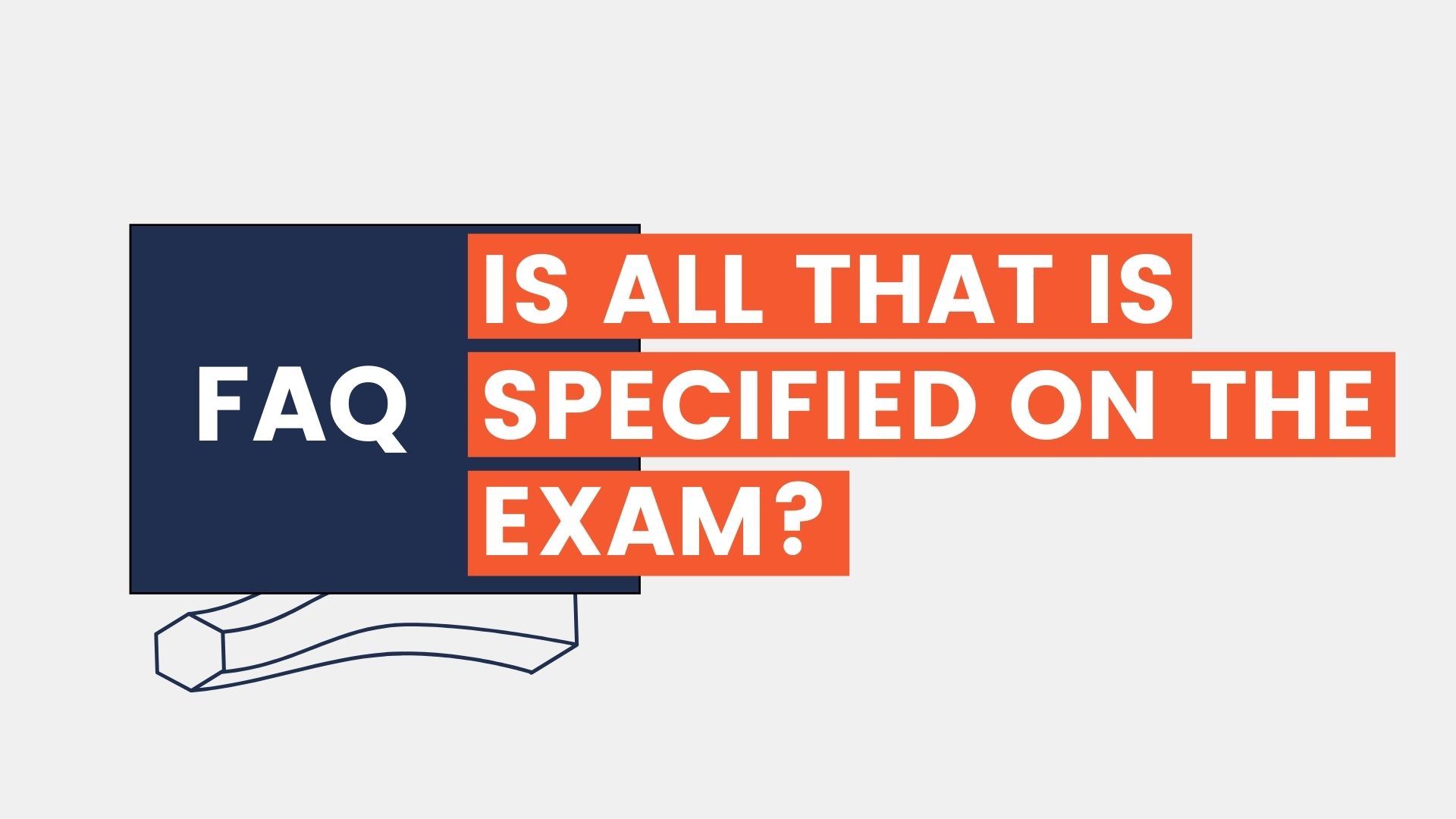 Frequently Asked Questions
What should I consider when deciding whether or not to take the Other Disciplines exam?
There's only one goal when it comes to taking the FE Exam…
Passing it.
And it's no secret that, here at Prepineer, we aren't afraid to think outside the box to help our students make this goal a reality.
For over a decade, we've dedicated ourselves to a strategy of preparing all of our students for the Other Disciplines exam regardless of educational background.
We have found, when approached with an open mind, taking this path can make a lot of sense – if not, the most sense – yet, we aren't surprised when meeting prospective students that they didn't know taking this route was even an option.
Recently, we had a student come to us for some advice about this strategy.
After multiple failed attempts at the Civil exam, they needed to switch something up and were intrigued by the strategy, weighing the decision for themselves moving forward – this is where they were:
I've taken the Civil exam 4 times and haven't passed. A co-worker told me about Prepineer and the approach of studying for the Other Disciplines exam instead of the Civil.
I didn't even know this was a thing, but now I think I am ready to make the jump. What should I be taking in to consideration when deciding whether or not to go down this road?
Maybe this is where you are today?
Maybe you have already taken the exam once, or twice – or maybe it's your first time – and you are at the point of just wanting to get it done. The obstacle has become more of a nuisance as it continues to weigh down the opportunities you are seeing.
I get the frustrations, but you need to know that there are options in how you tackle it, and most students don't even know, and because of that, they unfortunately give up.
You don't need to, so:
Should I take the Other Disciplines exam?
Let me start off by saying that as a Mechanical PE myself, this was a decision I had to personally make and ultimately the road that I went down.
It was for me and will definitely be for you very personal, a lot of uncomfortable emotions surface when considering navigating outside the realm of your background, but here's my experience sprinkled with an additional 2 cents and a few things I weighed my options against.
1) Will you be taking the PE in the near future?
When I decided that it was time to get after the FE Exam, the first thing I did was pull up the Mechanical discipline specifications.
As I scanned down the list of subjects that were defined to be on the exam, I felt solid about the first few – Mathematics, Probability and Statistics, Ethics and Engineering Economics.
But then I hit the discipline specific subjects that would land at the tail end of the exam.
For me, it was Mechanical Design, amongst others.
For you, these subjects may be Geotechnical Engineering or Transportation or Digital Systems – the list goes on.
Some of these subjects you may have seen during your college days, while others you may not a clue of what is within.
But regardless of how much exposure you have had with these subjects, if you choose to go down the route of taking a discipline specific exam, the NCEES is going to assume that you are well versed with any and all the material that could potentially fall within that area of specialty.
Take this Civil student as an example, they'd need to ensure they have ample knowledge of Surveying, Water Resources and Environmental Engineering, Structural Engineer, Geotechnical Engineering, Transportation and Construction – but let's be real, a civil undergrad doesn't dive deep in to all of these areas of study, we specialize in one or two of them and get minor exposure to the others.
So for me – and you – here lay a decision point.
Yes, I had a Mechanical degree but…do I spend the next X number of months teaching myself to depth in some subjects that I really didn't know all that well in the first place or – do I focus in on learning "just enough" of all the subjects specified for the Other Disciplines exam?
We won't get in to discussing the theory of "just enough" in this article, but we do dive in to the whole "why" behind it here.
At this decision point, I needed not only to consider my general understanding of the subjects specified, but more so, what my near-future goals were.
Was I going to roll straight in to the PE after passing the FE?
Was I going to be be studying for and taking the FE exam this month and transition straight in to studying for the PE and take that within a few months thereafter?
This is certainly something that is worthy of consideration.
When this is the case for an incoming student, where they are scheduled/planning on taking the PE a few months following the FE, then I recommend that sticking with their discipline is probably the move to go with.
I say this because regardless of what discipline exam you take for the FE, when it comes down to the PE, you are going to have to go with your major discipline, or whatever discipline you want to get licensed as, and those subjects you aren't feeling all that hot about right now will likely need to be honed up on going in to that exam.
So essentially, we are just streamlining the study effort in this case. In theory, the student will be studying for the next few months for the FE exam, which will include subjects that are on your discipline specific PE specification. This makes sense because then you aren't studying subjects now for the Other Disciplines exam that you aren't going to be seeing on the PE.
Now, I do want to highlight the whole "near-future'ness" of this decision point.
Think about coming out of college – how long did it take for you to forget much of what you learned in the classroom?
If you are like most, you began to purge theoretical knowledge at an exponential rate as you weren't applying much of it in the field.
The same will occur when studying for the FE.
You will spend a number of months getting up to speed with the material and as soon as the exam is over, if you are not using it, it's going to be gone with the wind.
This decision point is all about streamlining effort.
If there are no plans to take the PE in the near-future then streamlining the study effort becomes moot, you'll need to ramp your efforts back up at the same level no matter which way you go on the FE Exam.
2) Forget about the PE, I just want to get past the FE.
Maybe for you, the PE isn't even on the horizon…you are just trying to get past the FE.
I would say, and many would likely echo this sentiment, that the FE can seem like a much steeper feat then that of the PE Exam. There is a lot a material that hasn't been touched on since our first year in University, so the process of clearing the cobwebs and then executing on that material can be a challenge.
On the other hand, the PE is more aligned with what we are focused on in our profession, and with that, the concepts are much more top of mind and likely to return much faster.
My goal going in to the FE Exam was "one and done".
I had heard the stories from my buddies who had taken the exam multiple times and seemed to be in a perpetual state of studying for it.
Other Disciplines specification, you are going to see a bunch of subjects that you didn't necessarily feel solid with, or even had been exposed to (i.e. Circuits) and that's going to bring up some heavy emotions.
I get this…I was right there with you.
But here is the kicker, the Other Discipline specification is built to be a "catch all" geared towards all disciplines that fall outside the power-6, not any one specifically.
For this reason, the exam may span across more subjects, but to a depth that is far less than what you would be expected to know on the discipline specific exams.
As an example of this, for Statics, a Mechanical Engineer would be expected to have a more seasoned knowledge base at a depth that a Nuclear Engineer wouldn't have.
Now because both the Mechanical Engineer and the Nuclear Engineer can take the Other Disciplines exam, the NCEES needs to gear the questions to accommodate them both.
So again, it comes down to your confidence in your ability to know "just enough".
I knew personally that I had a comfortable base knowledge in many of the subjects (as there will be a lot of overlap with your discipline specific exam) and also knew of those I didn't, that I could teach myself enough of the basics.
For me, it was definitely a risk to go down the route of taking the Other Disciplines exam, but after looking at the mechanical spec, I knew that the subjects would have more depth to them, and even if I did take the class in college, it was either:
a) long ago
b) I was most likely asleep
c) I chose to forget it with 40 ounces of freedom
All of which put me in a position where I would have to relearn anyways.
Again, my goal was to just get past the FE Exam, as it should be for anyone, and worry about the PE Exam when I arrived at that bridge of life.
I hope this thought experiment helps expand your knowledge of options if you are at the decision point of going with the discipline specific FE Exam or the Other disciplines FE Exam.
Either way, there is no reason to continue the struggle. Passing this exam is doable, and it's doable now. Don't hold off on it anymore, we are here to help you make the dream a reality.
As always with Love, from Prepineer.