Day two, it's great to have you back.
Yesterday we focused on helping you establish clarity on what this whole journey looks like.
It was a must before doing anything else, I mean –
None of us would get in the car and head to a town we've never been to without first getting everything dialed into the GPS, right?
However, many essentially do just that with the FE, and unfortunately, it leads them down a path of (un)avoidable struggle.
It doesn't have to be this way.
If you need to revisit our process for laying out a study plan to get you going, then you can here:
The 80/20 Abbreviated Study plan.
Day one was all about organizing our minds and getting a grip on what this whole endeavor looks like.
With this firmly established, we can move on and get into a place a few structural and mindset components to help us see this through to the end.
So with all that being said –
What's really
holding you back?
Having a framework like we laid out yesterday is great, but let's be real, many of you won't take that first step.
A lot of unknowns still exist and we continue to tell ourselves a bunch of things about why our circumstances are so unique and make it much harder for us to get it done.
I get it – the battles weigh heavy:
I myself fought a strong fear of failure and wasn't confident in what or how I needed to study in the little *free time* I had.
Can you relate to one, or many, of those emotions in that graphic above?
My hand is raised – many times over.
And because of all of my mental mess, I just sat idle in my own headspace as the days passed by.
I know many of you are experiencing this right now.
But let me be straight with you.
I've seen this mental mess keep people stuck in the same place for years.
Even decades.
The only way to accomplish anything meaningful in our lives is to lean into the uncertainty of it all and take action anyway.
Easier said than done?
Nah.
It's actually easier than you might think.
But before we get into the strategies, I've got to address a lie many of us are telling ourselves to this day.
Is this what it
really

comes down to?

I've been helping engineers like you pass the FE Exam for well over a decade now and to this day, I talk with each student who comes into our program.

Our talks are wide-ranging, but the goal is to get to the root of it all and help them free their minds to pursue this life goal of theirs.

When I ask what has been the biggest thing holding them back from preparing for the FE Exam, it still amazes me how many think that being lazy (burnt out, worked thin, etc) is their biggest obstacle.

Let me tell you this.

You are not lazy.

That has nothing do with why you are not taking action.

First of all, I think genuinely lazy people are in the minority.

More likely the case is that with everything else going on in your life, your focus and energy is tapped out.

"Lazy" is just a word we throw around to avoid looking at what's really holding us back from taking action.

And as long as you keep telling yourself that you're lazy, you'll keep getting exactly what you have today.

So my goal right now is to spend a bit of time defining some of these energy blocks and specific ways that we can get past them.

Let's get into it.
BONUS RESOURCE
What is
the passing score

for the FE Exam?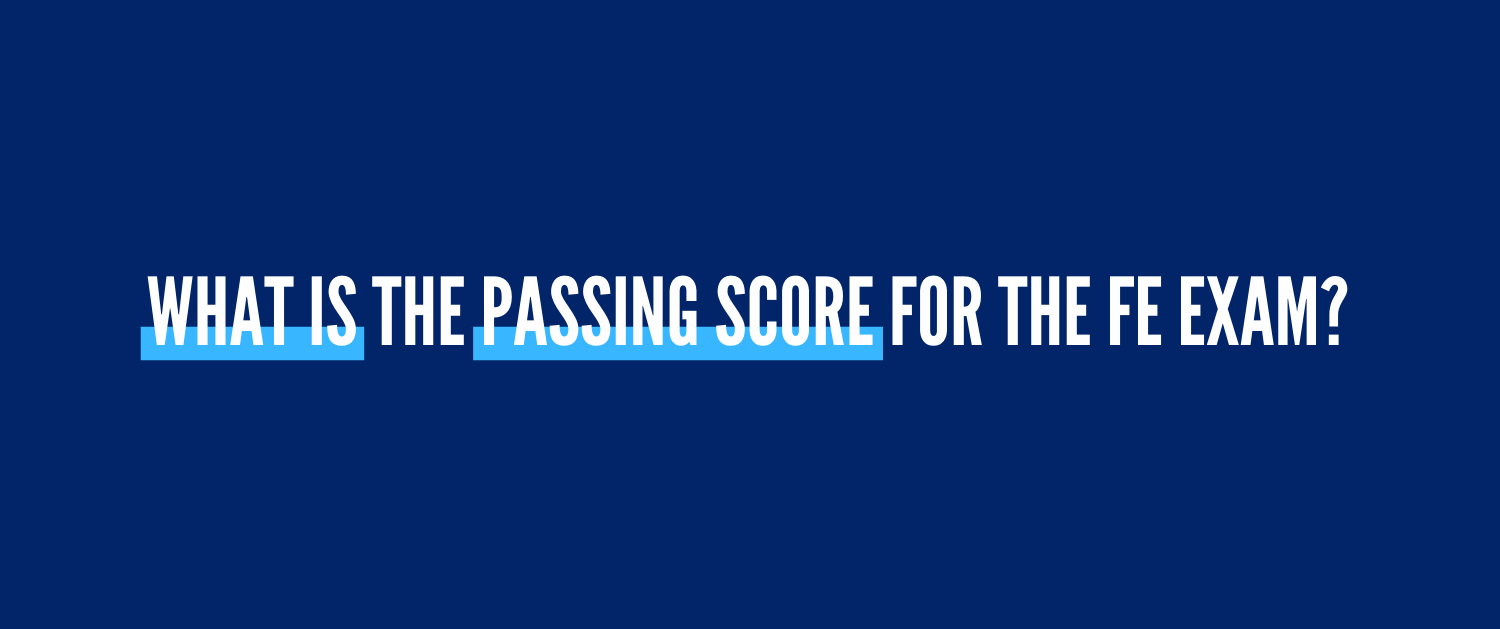 Any individual who is about to take on a major goal in life is going to want to know where the goalpost of success lies.
I get it.
But if you find yourself floating around the interwebs trying to get some clarity on this question, then you are sure of one thing…
Confusion – and oh, a lot of wasted time.
When it comes down to knowing the passing score for the FE Exam in West Virginia, there is only one right answer and it's this –
Nobody knows.
Definitely, a letdown I know, but knowing that this is as much clarity as you will get will allow you to move on to putting in time on something that can actually make an impact come exam day.
We dive deep into this question and add a bit more context around the whole scoring process in this here.
BONUS RESOURCE
Where is the best place for FE Exam prep?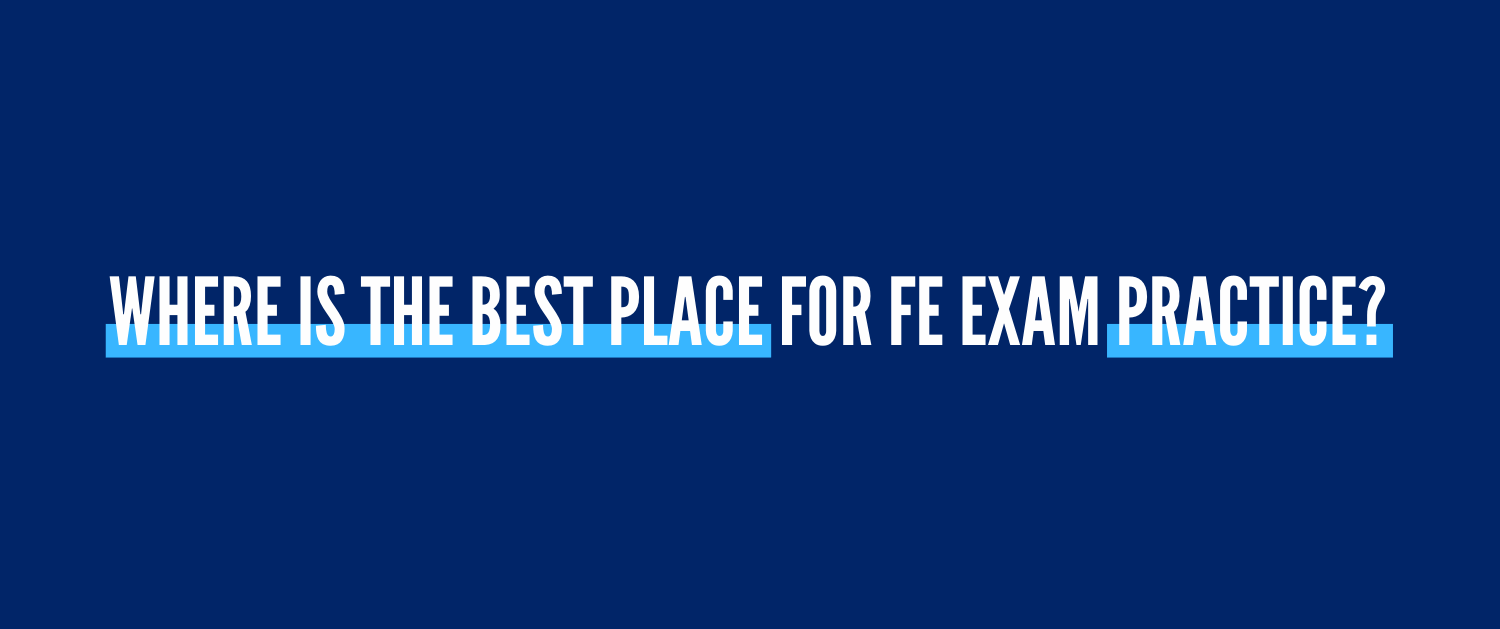 As you learn more about the FE Exam, you will realize just how much needs to get done and how important preparing the right way is.
I am confident in saying that you can get this done…
But truth is, most won't pursue the FE Exam because they will tell themselves that they can't, for one reason or another.
At Prepineer, we have put together a proven system of coaching and a full curriculum that has helped even the most challenged individuals pass the FE Exam.
In Prepineer you will:
Get a real coach who knows how to get you to the finish line, despite how impossible you may think it is.
A custom study plan that breaks down exactly where you should be spending your efforts.
Proven curriculum that has helped even the most challenged find success.
This past year, you watched as you lost out on opportunities because you hadn't passed the FE Exam.
If I offered you a personal one-to-one call to discuss exactly what is holding you back, without any obligation other than to help you, would you take it?
Click below and grab a spot on my calendar.