Getting Started with Prepineer
Day 6
Progress with Confidence
This Is Your Story...
Today, we are going to share a success story with you.
There are a bunch of things that we love here at Prepineer…but of all of them, hearing of the amazing transformations that occur in people's lives because of our program is near the top of them all.
I do want to say up front, that we are nothing without our amazing students…and that our amazing students have everything they need, regardless of it they use Prepineer or not, to get anywhere they want in life.
Progress in life comes from action…and action is a choice.
Every success story we hear leaves goosebumps on our arms, but the stories of those who pick themselves up after falling short on the exam before are extra special to us.
These students show what being resilient really means…and the good news is, you can do the exact same thing.
Ashley Sullivan had been beaten down by the FE Exam twice prior to joining Prepineer. Deep, debilitating scars appeared due to these past failures, but at the end of the day, she never gave up hope.
I love sharing stories because they are so inspiring, so today, I wanted to share Ashley's, using her own words, and what the journey was all about for her.
Here's where Ashley's story begins at the end of January of 2015:
Ashley Sullivan, EIT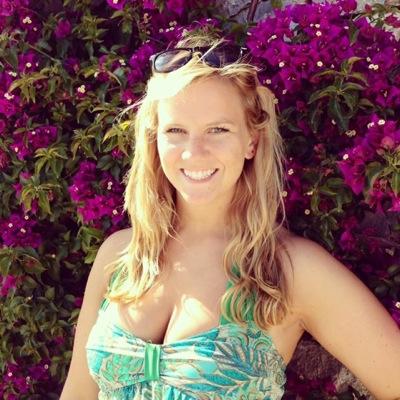 "As I told you on the phone, I often get discouraged by my impostor syndrome tendencies. My whole life, really, I've been a terrible test taker. However, that seems to be the main way we, as a society, measure intelligence. It has never been a hindrance until the FE Exam.
Just to be clear, I know I'm not dumb. I'm confident in the fact that I'm an asset to my company and I am certain that I bring qualities to my team that very few engineers possess.
But, every once in a while, I have a little tinge of doubt telling me I don't deserve what I've earned. And that tinge of doubt is rooted in my failures to become an EIT.
After I failed the test for the second time, I made excuses about how I didn't have the money or time to take it again.
I had myself convinced there for a bit that what I was telling myself was the truth…But honestly, I was just scared.
I didn't want to fail again.
Then I found your website EngineerInTrainingExam.com (recommended by my colleague Anali). As cheesy as it was, I found the introduction page encouraging.
There are only a handful of my coworkers that know about my temporary failures (and even fewer classmates), so to read a reassuring, empathetic message was so inspiring. It reignited my confidence through teaching me motivation. It reminded me of what I kept trying to remind myself, it's not a matter of "if," it's a matter of "when."
Originally I started by just watching the YouTube videos and then took part in the 12-part EITE Academy Course.
Immediately I was less anxious.
The overwhelming amount of content I needed to pick back up and study suddenly seemed conquerable.
Through my academics, I found it rare to find a teacher who could truly teach without condescension. You have that capability to transcend this stereotype, delivering value, assurance, with a caring, empathetic hand.
What I really like about Prepineer is that you cater to different types of people. There's stuff for your visual learner, audio learner, there's a community for your group learners, you have a progress bar for those who like to physically check things off of a list, etc.
Prepineer truly grasps that there is more than one way to approach the same goal.
Engineers are stereotyped and categorized into the same "boring, analytical, black and white" group, but we don't all think that way. So, I like the way the lessons are diversified and there are different avenues to approach each subject.
The whole program feels very authentic and personal. From my experience, that sort of "belonging" feeling you get from a product only comes from a passionate creator.
Prepineer has succeeded in turning a mountain of an engineering exam into a molehill and I believe you can do that with the PE, too. I'm truly excited to see it flourish from the ground floor up."
Ashley came in to Prepineer determined to regain and conquer the goal she set out to conquer, despite the previous 2 failures.
Then 3 months later, on Tuesday, April 28, 2015, I received this personal message:
"Justin,
Good news… I PASSED THE FE!!
Thanks to you and the Prepineer team's continued support and encouragement, I felt empowered to tackle this challenge that had stumped me twice before. I truly feel that Prepineer, the webinars, and the online community equipped me with the resources and coaching I needed that made surmounting this obstacle not only possible, but—dare I say it—easy.
I can't express my gratitude enough.
I see a flourishing future for the program and I want to be a part of it."
Revolutionizing the engineering exam prep community is not an easy task. Blood, sweat, and tears coupled with long hours and little sleep have gone behind the creation of this program.
Years and years have been spent in the trenches with an open ear to our students, listening to where they were struggling and what they were looking for in a program.  Prepineer is the first program of it's kind built from the ground up where the students are put first.
The building is hard, the success stories make is a lot easier…and we are looking forward to sharing YOUR success in the near future.
We are so excited to be part of your story.