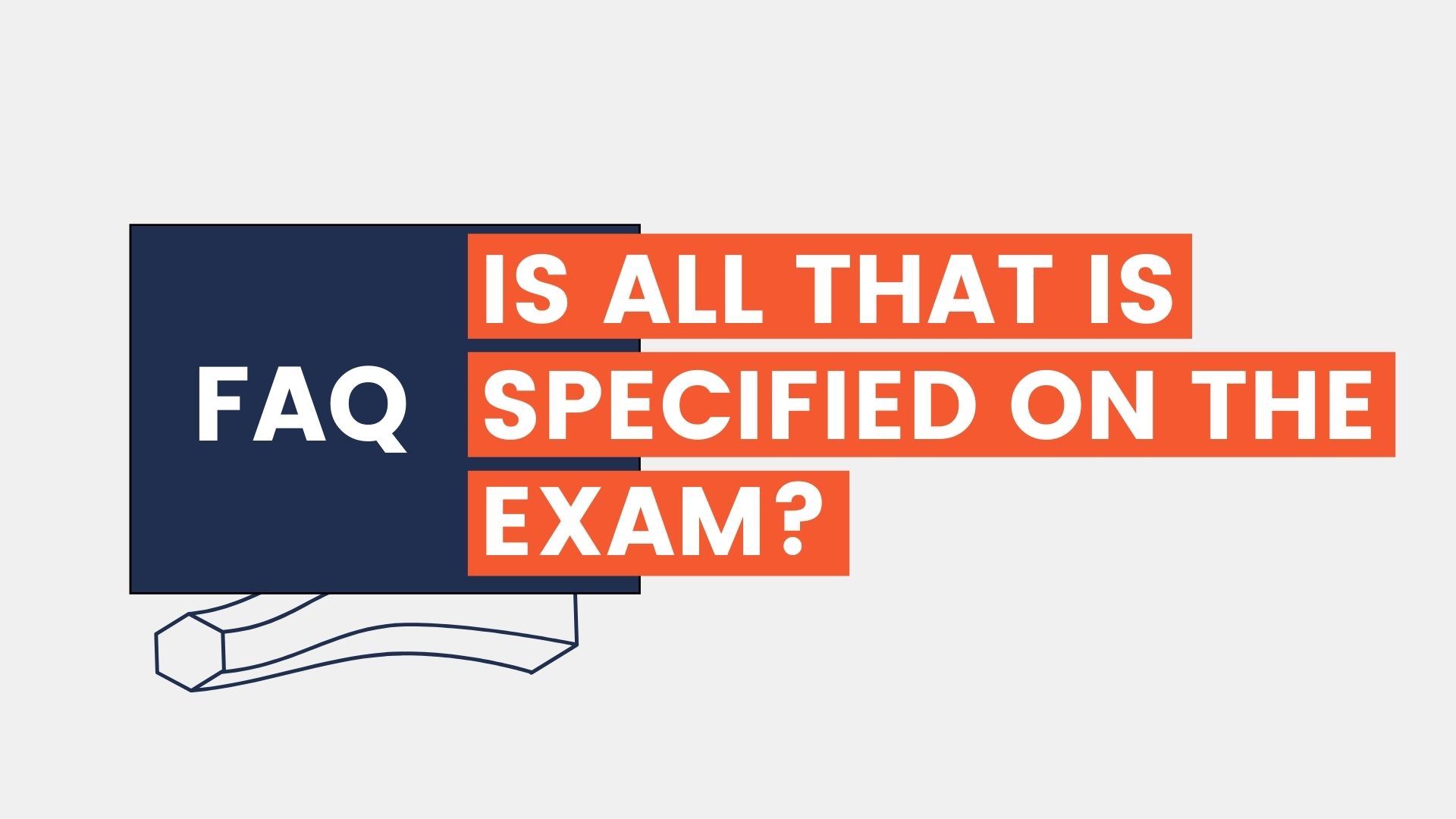 Frequently Asked Questions
I'm feeling defeated, what should I be focusing on in this last week before my FE Exam?
We get a lot of great questions coming through the doors here at the Prepineer headquarters.
Some are technical while other's are meta – with a slew of variations in between.
One that pops up frequently, more so, within the last few weeks heading in to a student's exam is this:
I'm 8 days out from my FE Exam and just finished a practice exam that made me feel like I've forgotten everything I studied up to this point.
I am feeling slightly defeated, what's your advice going in to this final week?
This question hits home for me, and I am 100% certain that it hits home with most every single one of my students as well.
It's a valid question that stems from an ever increasing sense of pressure and anxiety as each day goes by, taking us one step closer to go time.
So the question at hand is this:
My nerves are maxing out, what should I focus on a week out from the FE Exam?
If you find yourself here, or feel that you will be at some point in your journey, then there are a few things I would suggest you focus on over the final week:
1) Get that mind right
First, the greatest challenge in the last days of FE Exam prep is going to be mindset.
I know this is a "meta" characteristic that no one really wants to address, but it's my duty to ignore what every one else is doing and drop some insight based on my experience.
I want you to know most everyone feels some level of uncertainty going in to this exam…I did going in to (and actually out of) both the FE Exam and the PE exam.
With this, I just want to normalize your feeling of feeling *defeated* and let you know that we all feel this even if we are going in to the last week on a high note.
It just is what it is.
The thing is, this emotion means nothing, it's just our mind's natural tendency to project a result on to a future that doesn't even exist.
So with that, let's work on the now and things we can do that will actually impact exam day more than any projection ever can.
2) Sets and Reps
To maximize your time efficiency this week, focus on "sets and reps", working as many problems as possible. Don't hold yourself to a specific "time" to solve any one problem, focus on the process and understanding that process.
It's time to transition out of theory and in to learning through doing.
Like going to the gym, it's only after consistently putting in the work that we begin to see the progress. We must amplify those reps now to increase our gains in these final days.
I like to see my students run through problems paying attention to a hierarchy of understanding…that is:
Stage 1: Recognize what type of problem is being asked (what subject it is falling in to)
Stage 2: Able to highlight relevant terms that will get you to the specific section of the NCEES Reference Handbook using CTRL+F
Stage 3a: Able to guess using elimination (look at magnitude and units)
Stage 3b: Able to solve using a specified formula in the NCEES Reference Handbook
Stage 3c: Able to solve off the top of your head
Stage 4: Understand how to solve and are able to line out how to solve to someone else using a step by step process (ie are able to teach a friend how to solve a problem)
As you are working through your problems at a high rate, self assess where you are currently falling in this hierarchy.
Stage 4 is obviously where we want to be, but that won't happen for each subject.
Focus on getting Stage 1 and 2 dialed in…and then you will see an array of Stage 3's fall in to the mix.
Guessing isn't a bad thing, just don't do that as a first option. When it comes to the actual exam, move through all the problems flagging those you don't know before you come back and finalize those you flagged as either guesses or investing more time in Stage 1 and 2 activities.
3) Cram…the right way
If you are a student in our program Prepineer, then lean hard on the vault of Cram Sessions.
In each session, we highlight an important concept within the subject, tie the concepts back to the NCEES Reference Handbook (your only ally come exam day) and show you how and where you can "hack" them either using your NCEES Approved Calculator or strategies others will overlook.
Instead of passively consuming the session, be active in working the problems out before I do live…if you get stuck, use the solution to get you over the hump.
Hitting obstacles isn't bad, not learning from those obstacles is.
4) The Hack
I hear it time and time again with new students coming in to our program after having recently failed the exam.
The story is takes a similar trajectory as this:
I looked up with 10 minutes to go and another 20 questions to answer.
I just started guessing, hoping to at least get half of them correct.
But this doesn't happen, and ends up destroying your overall performance.
This can't be your story, go through all the Calculator Hacks, again…and then again.
Know your calculator front and back, lean on it, it will save you a ton of time.
One example I love to use when explaining the power of hacks to our new students is that of Normal Distributions.
To carry out a Normal Distribution problem manually, it takes about 3 minutes and 20 seconds.
If you knew how to hack it using your NCEES approved calculator, it takes about 30 seconds…
This hack alone will save you nearly 3 minutes.
Add that up over just ten problems and that is 30 minutes of time savings – you certainly won't be walking out of the exam wishing you only had more time.
So that's that, a few things to focus on in helping not only ground your mindset where it needs to be, but to help you make measurable progress over these final days of prep.
As always, with Love, Prepineer
What's next?
Come Join with us around the social interwebs as we share unique resources, strategies, and materials to help you prepare for your upcoming FE Exam.
And of course, it's FREE.99! 🙂
CLICK EACH LINK TO JOIN OUR PARTY: