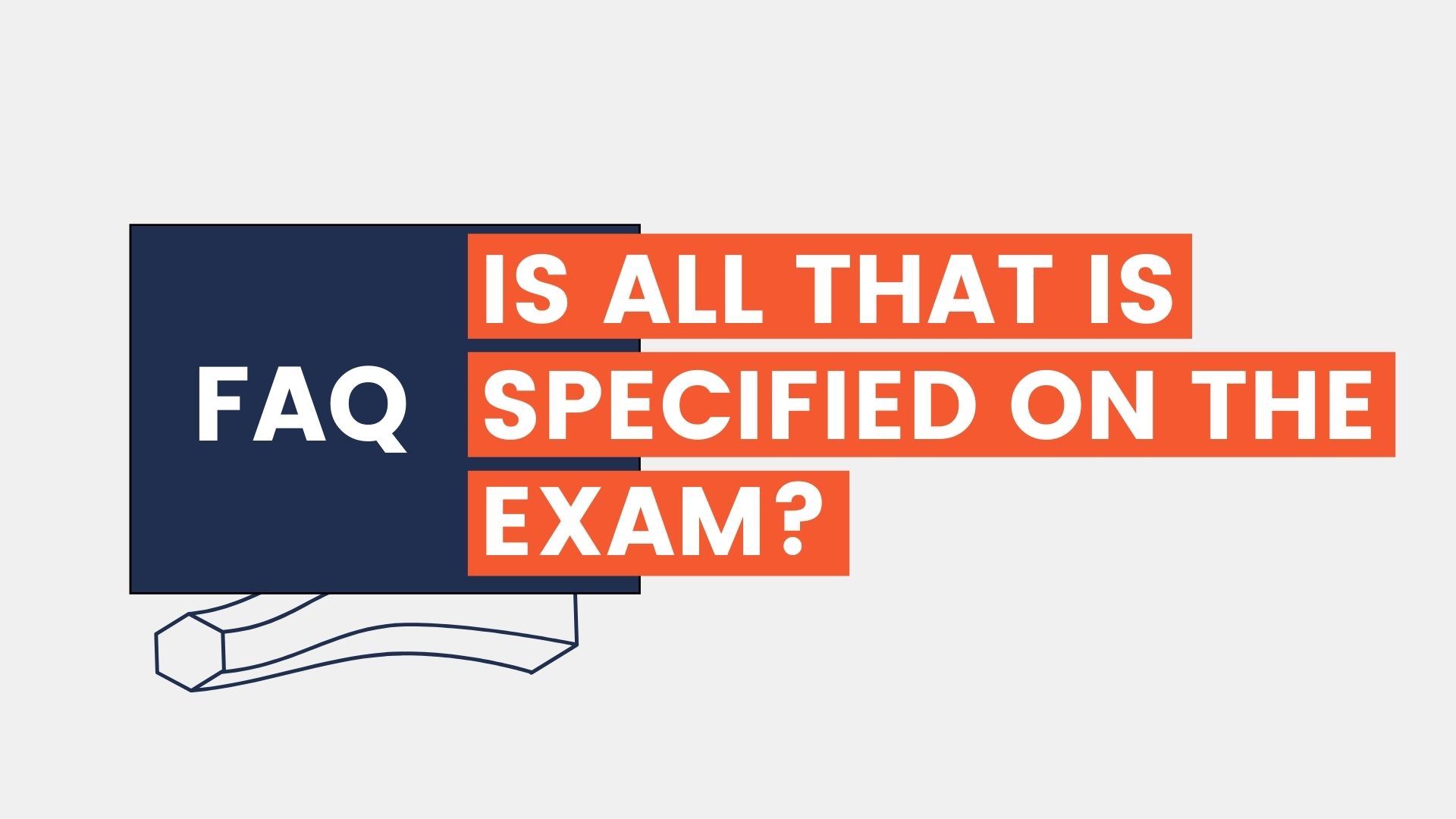 Frequently Asked Questions
[GUIDE] I am
burning out

preparing for the FE Exam, what should I do?

It wasn't all that long ago that I was in the same position as many of you are today.

I was post graduation, outside academia and going hard in to a new career as an entry level engineer.

I had strong ambitions to work my way up in to a role that sufficiently fulfilled me, one I could be proud of as I commuted in to and away from the office.

But that "vision" hit a wall real quick.

I have discussed my story in depth in other areas of this site, so I will leave the details there, but bottom line, despite being well educated and equipped, I was hitting bureaucratic red tape everywhere I went.

It was a slow boil, but it was at this point I realized that education and grit weren't enough, a professional engineering license needed to be put on the docket as my next professional milestone.

With a renewed ambition to get after this exam, it certainly didn't come easy.

When I began to prepare, nearly everything that I had learned during college was literally gone from memory…I mean, really, how often do we use a Bernoulli Equation in real life?

A lot of effort had to be put out just to get going, and again, I dedicate much of our content to this stage of prep in other areas of our site. But what is rarely touched on is what to do after you get that initial start and begin running in to the day to day ebb and flows of energy and production.

These questions and concerns come in all different forms, but one that just recently came in to the Prepineer headquarters read like this:

I am on track according to the schedule that we have right now, and I am feeling fine sticking through it. In terms of supplemental material I would really like to do more practice problems on my own but I'm finding that I'm burned out by the time I finish the Prepineer module.

Any ideas on how to tackle that?

Listen, getting started is hard.

Keeping going, is just as, if not harder.

Relearning material outside the structure of academia is next level, calling for a heavy rate of both mental and physical efforts.

So let's address this obstacle more generally as:
I am burning out each time I sit to prepare for the FE Exam, what should I do?
First, I want you all to know that it is completely normal and common to feel spent after a long session in the books, especially when the cadence of sessions are one after another, day after day, as it is with preparing for the FE Exam.
Most students know and are OK with taking an extended break from the studies every once in a while, to reinvigorate their enthusiasm for the journey they are on.
But what happens when one feels tired all the time no matter how little progress they have made?
What happens when they lack enthusiasm or feel disengaged?
What happens when they are bored or unable to concentrate on the task at all?
This is certainly to be expected to some extent, but if the student is feeling like this at a high frequency, then it's likely they have reached, or are reaching burnout.
This must be addressed.
Most feel that reaching the point of burnout is the end all be all to success on the FE Exam, but it's not. In fact, if we are able to be honest with ourselves in assessing how we are feeling day to day, then identifying and acting to overcome burnout is not only doable, but fairly easy.
IDENTIFY WHERE YOU STAND
The first step in beating burnout is being honest with yourself and calling it for what it is.
It's easy to brush off having a headache as a result of being dehydrated, or that having a stomachache is from something you ate, or that your neck ache is from sleeping on it wrong – that's not always the case. 
Aches and pains are accumulated over time due to stress and anxiety. 
So don't let it get to that point, burnout manifests in your body over time, and your body is always talking…
You just have to listen.
The initial signs vary for each individual, but generally speaking, here are a few things you should be keeping a gauge on throughout your studies:
Sudden drop in session to session performance
Constant feeling of being mentally spent, exhausted
No Motivation
Inability to focus on what is in front of you
Constantly feeling physically fatigued
I'M HERE, WHAT SHOULD I DO?
Again, don't judge yourself too much if you are finding yourself in this scenario, it happens in some capacity to most all students that are preparing for the FE Exam.
But despite what most would think is an unbeatable obstacle in seeing the journey through, as long as you are willing to slow down to speed back up, then burnout can be a thing of the past.
Let's get in to it.
THE
CLOUDS
Let's start off with a few suggestions on the macro, some higher level components to put in to place for the overall journey towards becoming a licensed engineer.
ESTABLISH A CLEAR PATH FORWARD
When new students come in to Prepineer, the first thing we do is build a custom study plan around their precise scenario. Through this process we take a lot of factors in to consideration, some being:
Past exam diagnostics
Current life responsibilities
Their exam date
Flexibility to study
Current strengths and weaknesses lie.
Having a study plan develops clarity of what the process will entail and establishes tangible confidence that they can get it done.
Operating in the darkness of overwhelm is not an option, especially when tackling such a massive undertaking as getting prepared for the FE Exam.
However, we find that this is the case for many who are just winging it towards prep. Operating in the dark just leads to unnecessary emotional swings that destroy any semblance of productivity.
Get your study plan in place, get moving and then consider these suggestions as you begin to sense those moments of burnout…
PUT IT OUT THERE
It's tempting to withdraw from other people when you feel like you are hitting a wall.
After all, we are engineers and lean towards figuring things out often on our own and through brute force – this is how we have conditioned ourselves.
But we can't.
Other people – your Prepineer coach, family, friends, etc – are your ecosystem of accountability and can be powerful allies in the war against burnout.  Sometimes just verbally getting it off your chest that you feel like you're spinning your wheels is enough to get you back on track again.
So whether this happens in the context of a phone call, text, email or in the physical presence of others, we must seek to neutralize the feeling…because let's be real, it's likely that we are all experiencing burnout to some extent.
DETACH YOUR SELF-WORTH FROM THE ACHIEVEMENT
Here's a little ego-check – Stop being an idealist.
For real, we gauge every moment as if we should be operating at the highest level of performance, and if we aren't, we are off track in getting to where we want to be.
Look, social media is cool and all, but because of it's nature, we are sold and buy into a false narrative that progress towards a certain goal is linear; that's just what we see.
We see the doctored photos, the smiles and the beach vacations – the events.
But what we don't see is the messy process, the struggles and the efforts it took to get that point.
More than that though, likely is the case, those peeps are going through the exact same thing that you are, they are just better at covering it up.
That's just real talk.
Listen, your history is a complicated jumble of wins and losses that have gotten you to where you are today – you are the good times and the bad times, and guess what…
You are OK.
So no matter how you are feeling about yourself at this point, it should not be based on how productive you have felt in the recent days. It should not be based on whether or not others have praised you, or if you feel like you stack up to others you are quietly observing around you.
MAKE A CONSCIOUS EFFORT TO TAKE BREAKS
For years now, I have followed the Pomodoro Technique in everything I do.
I won't get in to the details of how it all works, but generally speaking, I am scheduling my day out in to chunks of time that are composed of four 25 minute working periods followed by 5 minute breaks.
After four of these 25/5 sessions, the chunk of time is complete and I take a longer 15 minute break…and then repeat.
Whether or not I am in middle of something, I am religious about taking my breaks to do whatever my heart so desires (surf the web, text, read, etc) – I am fully releasing from feeling obligated to study.
After the 5 minutes is up, I am done and back at it for another 25 minutes of full dedication to the task at hand.
Following an on/off pattern in effort allows for us to take better care of our limited energy reserves, leaning on heavy distraction free effort and ample obligation free recovery.
Give it a shot, I am confident you will be blown away by not only how much more productive you are, but by the amount of mental energy you still have at the end of the day.
WALK AWAY
Now if you are going to build an on/off pattern in to your daily sessions, you will be disconnecting often, and this will be powerful.
But sometimes, full-mode disconnect (walking away) needs to happen.
This can be the most important burnout strategy of all, because let's be real, if you can't find time to remove yourself from the process, then you never really allow yourself the time you need to recover both mentally and physically.
I often suggest to my students that they need to literally take off a full weekend from studying and do whatever they want to do.
Go on a roadtrip, binge Netflix, work on a project at home, whatever it takes for you to completely forget about test prep is the goal, and if its going to allow you to pick back up steam, then it's crucial you give yourself the permission to do it.
THE
DIRT
Now let's get a bit more granular, touching on those actions we can take to combat burnout on the day to day, helping us achieve much more than we would have without the intentional effort.
Many students I work with hover around the threshold of burnout, but allow themselves enough time to recuperate and reinvigorate their spirit to get back at it the next day using the macro suggestions I have already outlined for you.
But what about individual sessions?
Yes, you will often times feel that you ebb and flow throughout any single session. For a minute you are on, then you hit a snag and are spinning your wheels.
This is frustrating and the emotional ups and downs can choke energy reserves to nil…quick.
Here are a few practices you can experiment with to see if you can squeeze out a bit more productivity when you feel you are hitting that threshold of session burnout.
THE FOUNDATIONAL REINFORCEMENTS
I am not here to repeat what everyone else is saying, you know, the "duhs" of the world, so with that, if you aren't already:
Making sure you are getting enough sleep
Have a distraction free place to study
Eating healthy and cutting out all the processed junk
Exercising regularly
Then begin to implement these along with the macro suggestions in to your life stat.
You can't expect your mind and body to go to war on the daily if you aren't preparing it for war – take care of yourself.
CHUNKS AND CHUNKS
We have already discussed chunking our time in to blocks using something like the Pomodoro technique. If this isn't already a thing in your efforts, then get it done.
It doesn't have to be anything extravagant, just get your efforts defined on paper so that you can eliminate the energy needed to mobilize/demobilize in any single session – this mental switchback alone can leave you dry on those so important reserves.
But more importantly, getting these chunks defined allows you to give yourself a dedicated amount of time for pure focus and another dedicated amount of time for completely letting go on anything your heart so desires.
This will do wonders, I firmly believe that.
STANDUP
We are all aware of the downsides of sitting at a desk all day – for real, it's no good. 
On the surface, it's easy to feel the aches and pains – but what is really going on in the inside?
Just to touch on a single high point that should make you go "woah", scientists believe that sitting more than 6 hours a day is equivalent to smoking a pack of cigarettes everyday.
For real, that's a "woah" moment when we slow to think about the life-long consequences.
More than this though, sitting for long periods of time destroys metabolic functioning, and when it comes to focus and execution, this is something we can't mess with.
When we sit, our body naturally adjusts down as the body prepares itself for recovery.
Our heart rate lowers, which leads to a lower rate of blood circulation throughout our body. A reduced blood circulation triggers a reduction in the chemicals used in the metabolic process of converting sugar and fat in to energy – because we are signaling that we don't need them.
As our body gears down, the process leads to one thing guaranteed in the context of your studies…
A solid brick wall hit – hard.
This is obviously not ideal when we are trying to etch out productive study sessions.
But we have to sit to study, right?
Nah, stand up and do it.
A standing work station doesn't have to be anything fancy. Sometimes I just grab a box to set on top of my desk and place my computer on top.
The point is, we need energy to perform, so we must ensure our body continues to ping on the metabolic front.
Standing flips the script of the body unwind we have already noted.
It encourages continuous flexing of your muscles, keeping the blood circulating well and calling for the continuous release of chemicals used in converting those sugars and fats in to energy – all leading to an increased and more sustained ability to perform optimally with increased focus and alertness.
Again, I know we are operating outside the box of what is the norm, but we here at Prepineer have never wanted anything to do with the status quo, we are on a single mission.
To help you succeed.
Period.
COLD SHOWERS – NO LIE
You are going to think I am crazy when I say this, but I take cold showers first thing in the morning. 
I am not talking lukewarm, not even room temperature…I am talking as cold as it goes. So cold that after a minute, your body can literally feel the very millimeters of surface area that are a tad warmer than the others – it's crazy. 
It's definitely going to be uncomfortable, but say you are at the end of a session, still have some problems you want to get through, this will for sure reset your body and give you a burst of energy. 
There is a lot of research around this "insane" practice, but from a high level, what happens is that when we  expose our bodies to low temperature, it activates our sympathetic nervous system, which controls our involuntary response to dangerous or stressful situations – this makes us more alert. 
And because there are so many receptors in the skin, each reacting to the cold water and sending an electrical impulse up to your brain, it charges up the body. 
On top of the burst of energy, doing this reduces stress, allowing for us to not only to go in to your next stent of studying with more energy, but with a clearer mind.
These together form a solid foundation to squeeze just a bit more productivity each and every study session you have.
There are more benefits to cold showers than these I mention here, including a stronger immune system, improved blood circulation, increased ability to burn fat and suggestions that it can be used as an aid in battling depression – all of which, lead to more resilience in the midst of chaos, which is something we could all benefit from.
I know, I know…probably the craziest thing you have heard when it comes to exam prep, but again, we are thinking outside the box at Prepineer to ensure that we are getting the most out of the resources we have. 
Give it a shot just once and who knows, maybe it'll become a new routine in your life altogether.
THE
CLOUDS AND DIRT
So there you have it.
It is a guarantee that you will to ebb and flow as you prepare for the FE Exam – energy will feel up in one moment and zapped in the next.
Most will field these punches, yet do nothing in counteracting them – but you will.
You have a full slate of counter-punches both on the macro as well as the micro level to neutralize the attacks on your ability to perform at a high level.
Start with one, implement and assess.
If it works, continue to deploy it and then move to implementing another – continue to do so until you have completely equipped your body and mind to react in the midst of the pressures of performance.
You got this.
As always, with love, Prepineer
What's next?
Come Join with us around the social interwebs as we share unique resources, strategies, and materials to help you prepare for your upcoming FE Exam.
And of course, it's FREE.99! 🙂
CLICK EACH LINK TO JOIN OUR PARTY: