Guide
How to study for FE Exam?
For most, choosing how to study for FE Exam is like walking through the freezer section at your local market in search of dinner.
What initially comes across as convenient, ends up being over-processed, underwhelming and stale when you get it home and on to the table.
It's not surprising then that so many people are struggling to pass this engineering exam.
This week, we get you out of that freezer section to a more nutrient-dense approach to FE Exam prep.
Engineers around the world are coming out of college and jumping right into starting their careers – as they should.
But 5, 10, 15 years in they begin to feel the pressures of the bureaucratic red tape erected around them and the impact of not having their professional engineer license, or even EIT, has had on their professional practice.
Performance reviews come and go, yet one can't help but notice those around them advancing much faster and into positions they had always wanted and feel they deserve.
And this is what brings us to today's honest discussion revolving around the very reality for many.
This past week, a student came to Prepineer seeking guidance and clarity on how to study for FE Exam.
But the discussion didn't start on the typical exploration note, it was seeded in deep despair.
In this particular case, the question came in after a long days work, raw with emotion that was seeping through in it's content.
These are the situations we at Prepineer are so passionate about because it's at these points that the effort and guidance have real-life impacts.
So with that, this is how it all started:
I just got home from work after having my annual performance review, and I'm tired. But I am not tired from what I am doing, I am tired more from not being really happy with what I am doing.
I am grateful to have a job, but after 9 years in this Mechanical Engineering position, I continue to come out of my performance reviews more and more discouraged. I have been honestly taking the feedback each year and trying to apply it in my professional practice, but it doesn't seem to even matter.
I have seen 4 of my co-workers who were hired after me promoted in to positions that I have expressed an interest in – not to mention, they are all younger than me.
I hope this isn't coming across as whiny, I just truly need change and I know not having passed this NCEES exam is a major contributor to me stalling out.
My biggest problem, I have been out of school for 12 years and don't even know how to study for FE Exam.
I see a lot of mixed opinions all around, but consistently see that your program has truly helped others and so I wanted to reach out and get your advice on how I should approach this engineering exam based on my situation?
In homes across the world, engineers are returning from work unfulfilled and wondering what is next.
They are tired, uninspired and looking for something to reinvigorate their spirit.
Maybe this is where you find yourself today?
You know passing the FE Mechanical (or FE Electrical, FE Other Discipline, etc) is something that you need to get done, but like many in your same shoes, you find yourself lost in the freezer aisle, searching for and joining a FE Exam prep course that is designed around pigeon-holing you into the old linear academic approach of preparing for this NCEES exam.
The problem is, we are all long past our undergraduate engineering degree work – some 5, 10, 15+ years – and this approach just doesn't work outside the academic context.
You see, academia provided much more to us than just capstone learning of Mathematics or Engineering Economics.
It provided support, community, open discussion and challenge.
We had professors, academic advisors, peers and others who were able to step in when we needed that extra push leading up to an exam date – that bit of detail for better understanding.
Without these components in place we would have found ourselves floundering much of the time –
Yet, this is where many find themselves today.
They got the frozen dinner, brought it home and are now trying to figure out why it's not tasting that good.
They are confused and spend hours spinning their wheels trying to understand concepts they "used to know".
They are flustered and frustrated, many unfortunately chalking it up as if they "just don't have what it takes".
Here at Prepineer, we unapologetically believe that –
It shouldn't be this way.
So as your trusted FE reference, we want to lay out components that can give you a clear path moving forward.
How to study for FE Exam?
At Prepineer, we've worked with so many talented engineers around the world who were at this point –
On the brink of just letting go and giving up on their dreams and aspirations.
What they didn't realize is that it wasn't that their potential was tapped out, it was just a matter of:
First, recognizing the unique challenge of FE Exam prep outside of academia and then –
Second, getting the right course structure in place that would support them through to their exam day.
Our core program belief at Prepineer is that a successful FE Exam prep course should go far beyond just words written on a page.
It should focus strategically on building a program around the unique needs of each individual student.
It comes from specializing in the details, tailoring every review, practice problem set, equations or diagnostic exam to ensuring that no matter where the student is, that they are equipped and gaining understanding fast without wasting time.
It comes from ensuring clarity on the path, helping them build confidence that they are on the right track to get it all done in the time they have before their exam day.
It comes from holding one another accountable, coaching students with expert advice that encourages and motivates them to continue putting in the work despite the inevitable obstacles.
All of these components are a must for a successful run, without one and the whole prep course journey suffers.
Have them all, and you are humming a harmonic tune towards success on the day of your exam.
So that would be our leading advice to anyone about to start (re-start) the journey of preparing for their FE Exam.
Whether your undergraduate degree is in Civil Engineering or Construction engineering, know that –
You can't approach this engineering exam in the same way you approached exams in college.
Though we are being called to execute on all the same theories we learned in our undergraduate engineering degree, we are doing so outside the structure of the community and support we had while we pursued that engineering degree.
So before you open a single page to review, we advise you to be intentional in getting the proper structure established – in which, there are three components that will make an incredible impact on your results.
Let's touch on each.
Component One
Community

One of the biggest pitfalls for anyone pursuing this NCEES Exam is vision.
In college, we had a goal and a solid understanding of where we were headed and we got after it with relentless pursuit.
A vision gives us a light at the end of the tunnel, establishing a tangible benefit that makes efforts much more palatable.
Problem is, post-undergraduate engineering degree, that vision is much harder to grasp without a defined path sketched out for us, and because of this, it's hard to see, and adopt, what really are the possibilities after successfully getting it done.
Vision, or lack of one, is the most common reason people don't start down the path towards Engineering licensure — and when they do, it's the reason they fail to see it through.
It's human nature to fear what is unknown.
It's human nature to shy away from doing things that we don't see anyone else doing.
And if you don't know a Professional Engineer, going down this engineering licensure road, it is completely uncharted territory.
If you don't really believe it's ever going to happen, then why would you start in the first place?
If you don't really believe that it will make an impact on your overall value as an engineer, then why would you try and push through the resistance that you are sure to feel once you are going down this engineering FE Exam road?
Look, if you never associate with a Professional Engineer(s), you don't know their mindset, how they managed to get to where they are in their careers, or what kinds of actions they take every day.
You have nothing to model your own behavior on.
In Engineering, we are all about modeling, so…
What are you basing your model on?
The most common answer is –
*Crickets*.
In college we had peers and upperclassmen who modeled the everyday efforts of what it took to get to that end goal of an engineering degree in hand…but where are those models today?
If the *crickets* are continuing to resonate, here's what you need to do.
Find other engineers who have gone down the path of engineering licensure and represent that which you want to be – and do your best to spend as much time around these individuals as you can.
If you want to increase your probability of success and energy to drive towards this goal, associate with people who have those things now.
Because there is no question about it…
Success is Contagious, get out and put yourself somewhere you can be infected.
Component Two
Accountability

There aren't many out there that can operate in the dark all by themselves.
Most of us, including myself, need to tap into the power of accountability to make things happen.
When we put ourselves out there, we feel that other people have expectations.
This feeling can instigate action if we capture it just right.
So move to put in place an accountability structure by getting out there and finding other engineers who are going after this engineering FE Exam at the same time that you are.
Heck, they don't even need to be engineers, just people you know that are tackling personal growth and progress in their own professional practice.
Meet regularly, in person, over Zoom, email, text or whatever.
Each week, commit to a specific action — then let your accountability partners know about that commitment.
It really doesn't matter how big or how small the actions are, what is important is that you are leveraging the powerful nature of accountability in your own pursuit of capstone learning.
When others are looking to you for results, you will step up, you will stay the course, you will execute.
Period.
If you lack a community of engineers studying for the FE Mechanical (or FE Electrical, FE Industrial, FE Other Discipline, etc) then we invite you to come join our private Facebook community, doer's only.
Component Three
Mentorship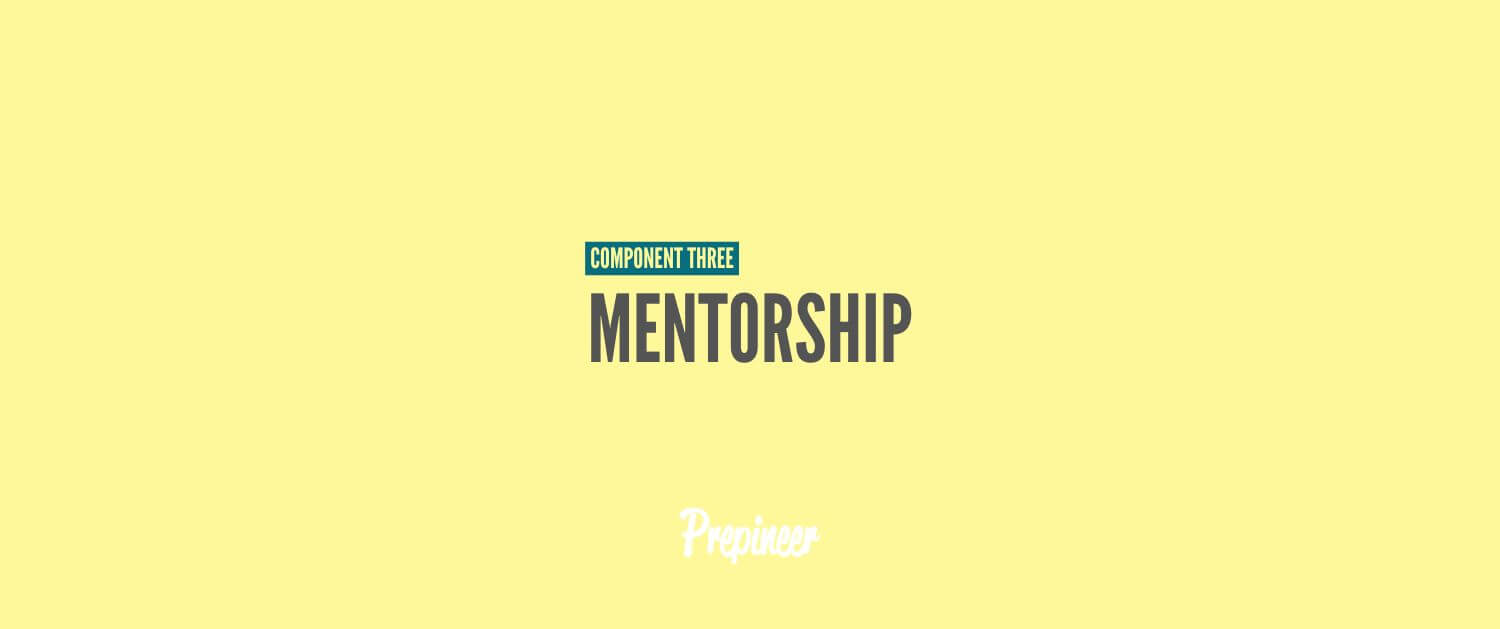 We lack mentors.
Not often by choice, but that's just life.
Because of this, we buy into a false narrative that progress towards a certain goal is linear; that's just what we see –
An event (the success) but not the process (the struggles and effort it took to get there).
No one who has found success has found it traveling a linear path, no one – zilch.
Anything as challenging as taking the FE Mechanical Exam and moving on to the PE Exam will have hiccups, dead ends, and false starts.
So plan for that.
Don't think that because your current circumstance don't line up with how you initially envisioned things to be, that you are off track in pursuing Mechanical Engineering.
Be consistent and stay focused on that goal, but remain flexible in the way that you get there.
I know when I was preparing for both the FE Other Discipline Exam and the PE Exam, I had great Plan A's that were quickly routed with potholes.
I needed guidance, I needed direction, I needed encouragement – but found myself spinning my wheels without having anyone in place that could step in and provide the words of wisdom I needed to hear.
Do you have someone you can ask for advice?
Do you have someone who you can turn to when you are feeling discouraged and know that they will help you set that sail back straight by speaking some encouraging words in to your life?
If not, get a solid FE reference and resource in place – those ups and downs are going to feel much more manageable with someone co-piloting the journey alongside you as you work towards your exam date.
Will it be the freezer aisle or…?

We become licensed engineers through the process of examination.
So whether it's Civil Engineering or Mechanical Engineering, first comes the engineering FE Exam followed by the PE Exam.
We pass both on exam day and a license is ours.
But as far as exams are concerned, taking this set of exams comes in a very different stage of life.
So today, we challenge you to slow down and consider how you are approaching your FE Exam prep course.
Everyone knows that they need to use some method to get prepared adequately for their exam date, but I see pursuing method without consideration for the reality of a Civil Engineering exam prep post-academia is the primary source of struggle for students who come to Prepineer after multiple failed attempts.
If you want to play it safe and feel like you are doing the right thing, then don't overthink your direction.
Walk down that freezer aisle and just grab one of the big-name dinners (programs), because at the end of the day, you are going to feed your belly, you are going to get something, and sometimes, that's just fine.
But for a moment, consider this.
The freezer aisle is stocked with meals (programs) for the masses.
There isn't necessarily a focus on special nutrition or quality of product, just efficiency in manufacturing, production and distribution – the bar is set at "simple consumption".
But maybe you do need a bit more – most do.
Maybe you do need organic, or gluten-free, or sugar-free.
In this case maybe you need to skip the freezer aisle and walk to the area where these specialty meals are produced.
Meals where the chefs and artisans are creating not only nutritious options, but are concerned with your overall well-being.
Just maybe that is the aisle you should be walking down as you navigate this road of how to study for FE Exam.
An aisle that prioritizes the structure of pursuit as much as the execution knowing that a well thought out, well rounded approach is more likely to serve you far past just a moment in time.
So what's all this to say in how to study for FE Exam?

Opportunities are limited post-academia – so be intentional.
Take to heart what I have outlined in this guide.
Identify where you are falling short and move to put into place the components to work in your own life.
The more structure you have, the more momentum you can build, and the less you will need to battle the questions of why you aren't making progress.
Start small, develop positive habits, and collaborate with a community of action takers, mentors and others that will hold you to driving towards personal and professional growth.
You'll be amazed at how small, consistent progress and often overlooked structural components can develop into great things.
So whether you are studying for the FE Electrical, FE Industrial or the Mechanical FE Exam, know this –
You got this, and we are here to help get it done.
Going Deeper
Resources: How to study for FE Exam?

We know that studying for the FE Exam can be daunting, here is a list of resources that will help you be better informed and better prepared for your FE Exam.