FE Exam Roadmap
Getting Started

Hey there, thanks so much for joining us – really good to see you here.
Prepineer exists to give you an extensive understanding of the essentials of preparing for and passing the FE Exam.
Because our focus is to bring you a comprehensive resource, we understand at times you may find yourself a bit overwhelmed.
We get it.
We've created this page for you to anchor back to if indeed you find yourself in the abode of confusion.
The information is right here for you, at your fingertips whenever you need it – because we are the first ones to know that…
With the busy lives we live, preparing for the FE Exam isn't always lollipops and daisies and sometimes we have to be creative in our study pursuits to get it done.
We are here to help you do just that.
#1: Building your foundation

Each week in your email box for the next few months, you'll find a key lesson on improving your mindset, core knowledge, understanding, and get relevant strategies that you can realistically implement into your already busy life.
All to help you prepare for and pass the FE Exam.
These lessons are designed to hel you build a solid foundational understanding of the key performance areas that have set those who are successful apart from those who aren't on the FE Exam.
After serving over 2.5 million (yes, nearly 3 million) lessons in 150 different countries around the world, we've been able to identify the key components behind those who are successful on this exam.
We found that success rests on four pillars:
Mindset
Strategy
Tools
Exam Day Performance
Each pillar enhances the others.
Together, they're much stronger than they would be if any of the pillars were missing.
(That's not theory, by the way. We've seen self-proclaimed 'geniuses' prepare for and fail the FE exam – and we've seen people who never gave themselves a chance, but committed to doing it right, go on and be extremely successful)
So the first few months we will be sending you emails with the nuts and bolts of what goes into putting together a successful preparation campaign so that you can make the most out of the time you have and perform your best come exam day.
But if a few months of time is too much and you need something now, then click here to skip to this section, let's get you moving forward with clarity and confidence.
#2: Deep-diving into a wealth of actionable (and relevant) resources

As a free subscriber to Prepineer, you will also get 24/7 access to an extensive library of content including weekly resources sent straight to your inbox that can be applied immediately to make each day a productive day as you move toward passing the FE Exam.
You'll also find in-depth information on exam specifications, calculator tutorials, performance hacks, topical reviews, and more.
Because we do produce a lot of material, here are a few good places to start:
In this resource, we get into the most critical questions being asked about the FE Exam and specific strategies you can use to simplify the journey and make this milestone a reality for you.

Each state engineering board has its own unique requirements, and because of that, we set out to do the dirty work in gathering the information you will need to move forward with clarity and confidence toward passing the FE Exam.

There's only one goal when it comes to taking the FE Exam – Passing it. And it's no secret that, here at Prepineer, we aren't afraid to think outside the box to help our students make this goal a reality. It works.
There is a lot more where this came from, but these are solid starting points – the rabbit hole can be entered from here 🙂
#3: Taking it next level

There's more to preparing for the FE Exam than sitting down and studying.
For most of us, it's not just simply opening a book, reading reviews and working practice problems – though this is the formula most programs will sell you.
Many will buy into this as the recipe and then quickly get frustrated because they aren't making any progress.
Look, we have nothing against material, it's actually a really important component of our success as an FE Exam prep program.
But to be told that the answer to all of this is to simply sit down and start reading through reviews – then, welp, that's a bit tone-deaf.
FE Exam prep doesn't occur outside the context of our day-to-day.
Yes, we all want to pass – but we also have real-world responsibilities, bills to be paid and families to take care of.
So what do we do?
How do we prepare if we've been out of school for more than a few years?
How do we prepare if we have little time to do much of anything after the day is all said and done?
How do we prepare if the mere overwhelm of it all has us spinning our wheels and doubting we can get it done at all?
What's the solution to all of these very real obstacles?
This is what makes Prepineer different from any other program that is out there.
You see, we've approached helping students prepare for the FE Exam from a completely different angle since we started all of this back in 2010.
Well over a decade later, our formula remains the same.
Know our students deeply and walk with them as they navigate this whole journey.
We meet you where you are, put into place the most in-depth material review you can find and wrap it all with personalized coaching.
This is what makes what seems impossible, possible for our students.
And this is where success starts.
If you really want to pass the FE Exam, but don't know if it's even possible for you, then I want to help.
If I offered to visit with you one-on-one to discuss your biggest obstacles right now, would you take it?
Click here to grab a spot on my calendar:
There are no obligations for you other than me helping you eliminate your doubts and showing you that you can be like any one of these past students.
Like Amer:

Or Christian:

Or John:

Or Jean-Luc:

Or any of the success stories that we have been honored to be part of over the years here.
Passing the FE Exam doesn't need to be a mystery. Sadly though, many are doubting that they can get it done, and in turn, are giving up on themselves and their careers.
What would passing the FE Exam mean to you? If it would make a real impact in your life, then I invite you to click here and schedule a one-on-one FE Exam Strategy Session with me and let's get you moving toward this milestone with confidence.
I am here to help.
What happens next

Watch your email box for those core pillar lessons coming your way.
They'll give you a real grounding in the ways that you can gain a foot up as you prepare for and take the FE Exam.
After that, we'll keep you up to date on the latest resources to refine your thinking, sharpen your tactics, and improve your strategies. That way you can keep your momentum going and keep moving toward the words we all want to read after we take the exam.
"YOU PASSED".
Before you move on to other things today, allow me to suggest one thing:
Add [email protected] to your email program's "white list" or list of "safe senders" so you're sure to get all of the lessons.
If you need further instructions on how to white list for your specific email client go here:
Our team and I are genuinely excited to help you take on becoming a Professional Engineer and are honored to be right there by your side.
I'm really looking forward to getting started, so let's jump in 🙂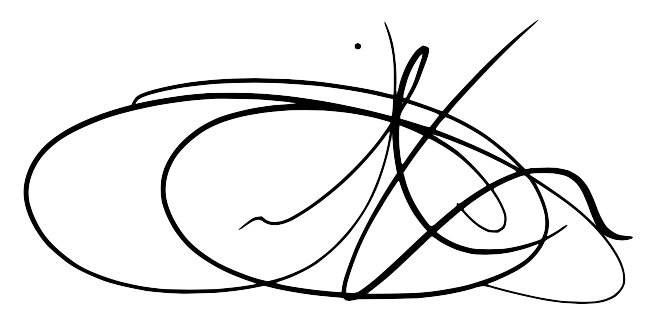 Justin Dickmeyer, PE
Founder, Prepineer